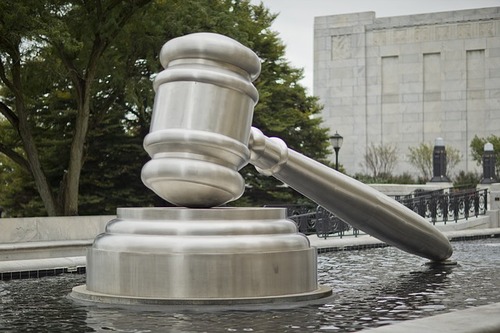 Employment Discrimination Lawsuits Hit Small Business
What if you opened your mail today and found a discrimination complaint had been filed against you with the State Human Rights Commission or US Equal Employment Opportunity Commission (EEOC)? Or worse yet, a civil lawsuit for discrimination had been filed. Your worst day ever would likely stretch to your worst year ever!

Discrimination complaints flow out of State and Federal laws against employment discrimination. They apply to all types of work situations, including hiring, firing, promotions, training, wages, and benefits. Most federal employee discrimination laws apply to companies with 15 or more employees. States may require compliance from even smaller companies and have laws in place that exceed US Federal recommendations. These laws are complicated and with the recent #metoo movement complaints are on the rise.

The 2017 Hiscox Guide to Employee Lawsuits reports that US companies had at least a 10.5% chance of having an employment charge filed against them in 2016, the most recent year statistics are available. A representative study of 1,214 closed claims reported by small to medium-sized enterprises (SMEs) with fewer than 500 employees showed that 24% of employment charges resulted in defense and settlement costs averaging a total of $160,000. Even though 76% of cases resulted in no payment for judgments, the defense cost and the time, energy and resources expended can significantly impact any business. On average, those matters took 318 days to resolve.
Is special insurance needed? YES! Employment discrimination claims are specifically excluded on Commercial General Liability policies (that primarily cover accidental bodily injury or property damage liability claims on your premises or because of your business operations or products). A newer, specialized form of insurance called "Employment Practices Liability" (EPLI) has developed to help employers insure the litigation costs and judgments resulting from employment discrimination claims.

Request a free copy from American Insurance of the 2017 Hiscox Guide to Employee Lawsuits. Learn more about what constitutes discrimination, how charges are brought, high risk states for lawsuits, key state laws, the most common discrimination finding, the cost of employee lawsuits, and three ways to protect your business in the event of a complaint. Request your free copy by emailing LossControl [at] Am-Ins [dot] com or call Shawn Sullivan, CIC at 208-746-9646 or text to (208) 518-0823. American Insurance agents can provide you information and quotations to consider Employment Practices Liability Insurance to protect your business.

We invite our small business members to contact us online or call (208) 746-9646 or text (208) 518-0823 to make an appointment with one of our Agents.