Any business owner that signs a lease, takes out a loan, or does work on the premises of others will likely be required to provide proof of liability, property or auto insurance. In nearly every case, the insurance requirements are a means to transfer risk to an insurance company as added security for the other party to your business relationship. This proof of insurance is provided on a standardize form called a Certificate of Insurance (COI) issued and signed by your insurance company or their agent (read more at What is a Certificate of Insurance?).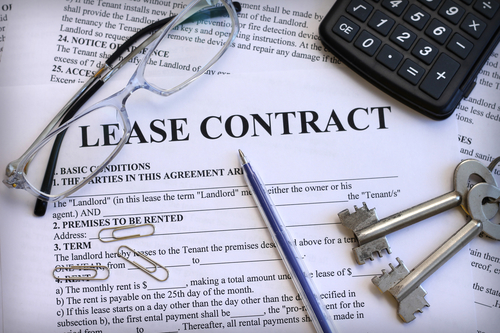 The contract, service agreement or loan document specifies the insurance requirements that must be provided by the Named Insured including the coverage form, minimum limit of insurance, when and how long the coverage must be maintained, and often many other very complex requirements. The Named Insured must comply with these insurance requirements on a first-party basis and at their own expense or risk breach of contract which exposes them to penalty or lawsuit. The reasons for these insurance requirements will become crystal clear in the common examples outlined below:
Why must you provide a Certificates of Insurance?

Any time you enter into a contract that has insurance requirements, you will need to provide proof of compliance with a Certificate of Insurance. Common examples are that the insurance is covering real property or a vehicle that was the subject of a loan or the liability exposure for the work being done by the Named Insured.
OTHER COMMON EXAMPLES:

Contract for Services – construction, repair and service type businesses that require work to be done on the client's premises or to their property (ie: build, repair, service, clean, etc) may require proof of liability insurance before work can begin or workers can enter the premises so that any liability claim caused by employees or because of the work done will first be defended and paid from the service provider or contractor's insurance policy rather than the premises owner's insurance policy.
Lease of Business Premises – the landlord requires proof of Commercial General Liability insurance from the Lessee so that any liability with first be defended and paid from the Lessee's insurance policy.
Business Property Loans - the building or line of credit loan requires proof of commercial property insurance with special form coverage including theft to protect the lender's unpaid interest in the property from fire, theft and other perils.
Auto Loans – the business vehicle loan requires proof of auto physical damage insurance (comp & collision) with a maximum deductible of $1,000 to protect the lender's unpaid interest in the vehicle.
Auto Liability Cards – state compulsory auto liability law requires you to carry in your vehicle proof of auto liability insurance with certain minimum limits. You routinely receive with your business auto policy an auto liability card to place in your vehicle at every policy renewal.
There are countless variations of these common examples cited above. A Certificate may be "Proof Only" to verify insurance is in-force only or may include other special endorsement requirements like - Lender Loss-Payable, Additional Insured, Primary and Non-Contributory limits, Waiver of Subrogation and others. COI are often very complicated, especially for those in the construction business. Your agent will want to read the actual insurance requirements in the contract you have signed.

American Insurance routinely receives requests from our business clients to issue Certificates of Insurance. We handle each request as a priority and complete "Proof Only" requests within four (4) business hours. Our agents will review the insurance requirements in our client's contract and provide advice as to the basic compliance of the current insurance policy and limits. You are invited to Contact Us or your American Insurance agent for more information about Certificates of Insurance.
NOTE: The contracts you sign have broader obligations than can be or may be insured under any insurance policy. A COI cannot modify any coverage or change the terms of the insurance contract. Seek competent legal advice before signing any contract.