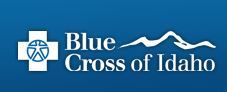 Blue Cross of Idaho is releasing 5 new state-based individual medical insurance products, in addition to current plans offered under the Affordable Care Act. Blue Cross of Idaho is supporting Idaho Governor Otter's executive order and the Department of Insurance's guidelines allowing the introduction of state-based health insurance plans to the people of Idaho. The plans will be available in early March for coverage effective April 1, 2018.
Blue Cross of Idaho's new state-based plans will give Idahoans:

Additional choices in health care coverage
Lower cost options
Peace of mind for those concerned about the uncertainty of their health insurance today
"Freedom Blue" plans will be tailored for consumers looking for a health insurance plan that fits their individual health needs with significant cost-savings. Blue Cross of Idaho's goal is to create a way for middle-class Idahoans who are not covered by an employer-sponsored plan to choose an affordable health plan for themselves and their families.
MORE INFORMATION: Blue Cross of Idaho plans to release details of these plans to their broker representatives in the next few days. AMERICAN INSURANCE represents Blue Cross of Idaho and invites Idaho residents to contact us for more information about these new medical plan options. Call 208-746-9646 or email Medical [at] Am-Ins [dot] com.
Source: Blue Cross of Idaho News Release, Blue Cross Of Idaho responds to Governor Otter's executive order; offers new choices in state-based health insurance plans