(NOTE: Liquor Liability quotes are provided ONLY in the following states: Idaho, Washington, Oregon, Montana, Nevada, Utah and North Dakota.)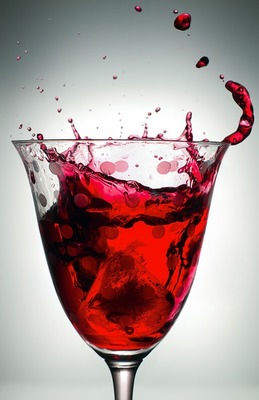 Any person or business entity that sells or furnishes liquor to a guest has a civil and legal duty to do so responsibly. That legal duty is spelled out in various "dram shop" laws passed in 43 states and in court decisions that guide the other states. A "dram shop" is traditionally a business that serves alcoholic beverages by the "dram," which is a British unit of measure. These laws protect the public from the irresponsible sale of alcohol to underage or intoxicated people. Although the laws only apply to purchased alcohol, similar standards may be applied for tort lawsuits alleging the wrongful serving of alcohol that leads to injury.
There are two categories of liability exposure – "liquor liability" for those in the business of selling alcohol and "social host liquor liability" for those not in the alcohol business but who host a party or event where alcohol may be served or provided for free.
Liquor Liability is excluded from coverage under Personal Liability and Commercial General Liability policies for anyone "in the business of manufacturing, distributing, selling, serving or furnishing alcoholic beverages". Breweries and distilleries, wineries, alcohol distributors, bars, taverns, restaurants, grocery stores, convenience stores, liquor stores –any business that makes money selling alcoholic beverages (including beer and wine) requires special coverage for Liquor Liability. In most cases, liquor liability coverage can be added by endorsement to a Liability, Business Owners or Commercial Package policy for an additional premium. For more information and a coverage quotation please contact us. (NOTE: Liquor Liability quotes are provided ONLY in the following states: Idaho, Washington, Oregon, Montana, Nevada, Utah, Arizona, and North Dakota.)
Social Host Liquor Liability is NOT excluded under Personal Liability and Commercial General Liability policies. These liability policies protect you when you host parties and events where alcohol is served and not sold by you. No matter where the party is actually held, your liability insurance goes with you. However, if you rent a location you must add that location to your policy temporarily as an "insured location" for premises liability and medical payments to apply. The act of hiring a caterer to serve food and alcohol does not exclude your host liquor coverage. But, if you cater the event and the venue or caterer sells the alcohol then they assume the liquor liability exposure. You should verify that they have liquor liability insurance by requesting proof of insurance. (NOTE: Liquor Liability quotes are provided ONLY in the following states: Idaho, Washington, Oregon, Montana, Nevada, Utah, Arizona, and North Dakota.)
Personally hosted parties - Your personal liability is provided as a coverage component of your Homeowners, Condo, or Tenants (Renters) Insurance policy. Check your liability limit which can vary from $50,000 up to max of $500,000. You can increase your limit to the max for a small premium (usually under $25/yr). If liability limit is a concern you should consider a personal excess liability (umbrella) policy for $1,000,000 limit (usually about $150/yr in premium). (NOTE: Liquor Liability quotes are provided ONLY in the following states: Idaho, Washington, Oregon, Montana, Nevada, Utah, Arizona, and North Dakota.)
Business or office hosted parties – You and your business entity would be insured under a Commercial General Liability policy (or as a section to your BusinessOwners or Package Policy). Coverage is not excluded for a party you host where alcohol is not sold by you. Check your liability limit which can range from $100,000 to $1,000,000 limit. For increased limits or limits over $1,000,000 please contact us. (NOTE: Liquor Liability quotes are provided ONLY in the following states: Idaho, Washington, Oregon, Montana, Nevada, Utah, Arizona, and North Dakota.)
Special Event Liability – if you are hosting a party and don't have Personal or Commercial Liability coverage then you can purchase a separate policy for Special Event Liability. Premiums range from $150 for personal parties to $750 or more for business parties. Contact us for more information. (NOTE: Liquor Liability quotes are provided ONLY in the following states: Idaho, Washington, Oregon, Montana, Nevada, Utah, Arizona, and North Dakota.)
(NOTE: Liquor Liability quotes are provided ONLY in the following states: Idaho, Washington, Oregon, Montana, Nevada, Utah and North Dakota.)