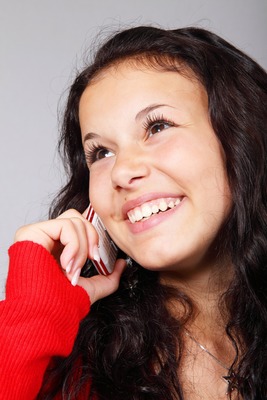 HOW TO MAKE A CUSTOMER SERVICE REVIEW
How are we doing?" Tell us what you think! Please send in a confidential message to management by filling out our short Customer Service Comment form and then clicking "submit". Your honest feedback helps us improve our service. It would be helpful to have your complete contact information in case we need to reach you for clarification on your comments. We value your opinion. Thank you!
Shawn D. Sullivan, President
CUSTOMER TESTIMONIALS

Nori Pearson, of Clarkston, Idaho, said, "My account got transferred to American Insurance from the Magnuson Insurance office in Kendrick, Idaho several years ago. I was used to personal service so I was a little apprehensive about the transfer. BUT, the service has been outstanding. The staff is always friendly and so willing to help. I moved to an apartment complex recently and the corporation that owned the apartment made us resend the rental insurance coverage three times! I was embarrassed to keep asking American to send it one more time but, they just did it with smiles! Terrific place to do business!"
Jerry Klemm, of Lewiston, Idaho, said, "I really like the community spirit of American Insurance. My wife and I have all of our insurance needs there. It's not just because of the premium price but because of how friendly the staff members are there.
Marian Barber, of Moscow, Idaho, said, "I would like to commend 2 of your agents. Jenni (Waters) in your Moscow office has been so helpful in finding us a way lower premium for our auto policy. Our premium was cut in half and the coverages are better. She was so polite, both on the phone and in person. We have worked with Tim Gleason in your Lewiston office for several years now. He helped my husband with his Medicare Advantage plan, helped me with my Blue Cross plan, and just recently helped me again with my Medicare Advantage plan. He is also polite on the phone and in person. I can leave a message or e-mail and he gets back to me usually within the hour. We have all of our insurance with your agency and have been very pleased with everything. I would recommend you to anyone."
Jared Monroe, of Lewiston, said, "I had Angela Hobart run a few quotes for auto insurance. Not only did I save a bunch of money, she was very easy to work with. I had tons of questions and had her changing and checking all kinds of different options. She remained very helpful and as happy to help with whatever I needed. She made the process easy and I'm very happy with my experience."

Julie George, of Lewiston, said, "Recently I have had issues with my Health insurance but Dave Root kept up with what was needed and saved me much confusion. He has always been very professional, friendly and knowledgeable. This is true of the rest of the staff at American Insurance anytime I've needed help or had questions. I'm very grateful for the assistance I've received and am happy to give referrals!"
Michael Lane, of Coeur d'Alene, Idaho, said, "Shelly Abel took care of all my questions. She was very helpful explaining what I needed to do with my concerns. Shelly is one of the reasons I switched my auto and home insurance. I am very satisfied."
Tara Everheart, office manager at Living Waters Lawn & Landscape Inc, shared, "Karen (Virgin) is awesome! She answers my inquires for contractors needing documentation and is great at getting back with us. I know I can trust that she'll get it done when we need something. I am very satisfied!"

Robert Kneale of Moscow, said, "Jenni Waters always is very helpful and pleasant to deal with. She always takes care of our needs what ever that need might be. We are very happy to have her as our agent."

Steven Hammond, of Moscow, said, "Jenni Waters always worked with me on myself insurance needs. Last fall when my vehicle insurance came due she repriced my policy with the new long term customer rates and saved me hundreds of dollars. When my home owner policy came due this spring Jenni went through the policy and got me more coverage for less money. I highly recommended Jenni and American Insurance for your insurance needs."
Esther Pratt, of Moscow, Idaho, said, "I had a short time frame to get liability coverage for a small non-profit group. I requested quotes from 4 different insurance companies. Jeremy (Van Houten) and the group at American Insurance completed a quote in a quarter the time that the other companies took and he didn't try to push expensive additional coverage that would not have been relevant for our small group. His team was incredibly responsive to my emailed questions and had our insurance in place with time to spare. Thank you, American Insurance team!"
Connie with Sisters Cookie Company in Moscow, Idaho, said, "I'm very satisfied. "Brittney (Allen) did a wonderful job obtaining additional insurance for our business. She was helpful, communicative, and prompt. She represents your business well."

Sarah Kelley, of Moscow, said, "Jenni Waters has been and is wonderful to work with. She had everything completed really quick, and was available for me, every time I had to run into the office. She was very friendly and answered all my questions and concerns."
Mike Crane, of Clarkston, Wash., said, "I contacted Tina Heitmann at American Insurance to change my car insurance coverage. She called me back quickly, and addressed my request promptly. Each time I have a request for Tina, the response is the same.....quick, courteous, and successful. A great experience dealing with Tina and American Insurance."
Corrie Storey, of Culdesac, Idaho, said, "Lisa (Gludt) was fantastic and took my over the phone payment, PAINLESSLY. :) Natasha (Sullivan) was the greatest too and took my new boat VIN information via email and I didn't have to use my lunch hour to come and show a bunch of paperwork. Every time I call it is with the best of care I get to the necessary agent to help speed my process. I love working with American Insurance!! I've been a loyal customer since 2013!!"

Jennifer Woods, of Lewiston, Idaho, said, "We took over a business in the LC Valley and needed insurance for workman's comp. I was lucky enough to get a referral from someone for American Insurance and met Karen Virgin. She was amazing at helping me with all of my questions and any time I have a question or policy change, she is super quick to respond and help me out. Thank you so very much."
Nancy A. Hansen, of Lewiston, said, "This result from your annual food drive is heart-warming and it got my toes tingling as well. I just paid my premiums for home and auto insurance today. This write-up article about the support that American Insurance coordinates made me proud to count on my local insurance agency who treats our hometown community it serves so well. Congratulations on the success of your annual event."
Timothy Bruce, formerly of Moscow, said, "I have had American Insurance for 3 years and my agent has been Jeremy Van Houten. We are relocating across the country and American Insurance is not available there. As such, I just wanted to let you know about the excellent service we have received from Jeremy over the past 3 years. He responds to all of our questions almost instantaneously and has always got additional information back to us in a flash. We thank you for the past 3 years and will find another independent insurance agency there due to the great experience with American Insurance."
Jennifer Henriod, from Lewiston, said, "Thank you, Tina (Heitmann) at American Insurance for handling my car insurance for me easily and thoroughly!
"

Shane Lemm, from Lewiston, said, "I've been a customer for a long time and American Insurance always treats me well. When it was time to re-up my home insurance, there was no hesitation. I worked with Shelly Abel and she always works hard to get me the best rates. It's always quick and fast, and she's easy to work with. I highly recommend American Insurance to everyone. I tell all my friends when I hear they're looking to change. They have great rates, great people, great service, so what's not to like? Call American Insurance today!!!"
Laura Lautenschlager, with A Touch of Glass in Lewiston, said, "I have to say that working with Anna (Franklin) and Shelly (Abel) at American Insurance is so nice. They are great at helping to resolve my issues. I appreciate it, as I am so busy, and have a lot going on. Thanks, girls. You rock!"
Polly Knutson, with Russell Specialty Services in Lewiston, said, "Karen Virgin responded quickly to my requests. She answered all of my questions! I'm very satisfied with her service."
Lori Warner, of Kendrick, Idaho, said, "Brittney (Allen) emailed us questions regarding our renewal. I asked about Hold Harmless Agreements after answering those questions. Brittney got right back with the information right away. I appreciate the follow up."
Rick Shelton, of Seattle, Wash., said, "I had questions about my policy. Tina Heitmann was very friendly and got back to me promptly. She answered all my questions about my mortgagee change. I'm completely satisfied."
Byron Wiley, of Coeur d'Alene, Idaho, said, "Jenni (Waters) was most helpful and prompt with the changes I needed in my policy. I am very pleased with the people and service you company gives to me. I am very satisfied!"
Nori Pearson, of Spokane, Wash., said, "I am very satisfied with Natasha Sullivan. Her service was excellent. She just took care of my needs with efficiency and friendliness."
Karen Jackson, of Lewiston, Idaho, said, "I am very satisfied. Shelly Abel was a peach. She took my information over the phone and got me set up very quickly. The ability to do this, since we have all our insurance with American Insurance (through Safeco), was a time saver. Shelly is very knowledgeable and helpful."
Camie Huntley, of Lewiston, said, "Shelly (Abel) went the extra mile to help save me money after I called to add a car. She decided I was paying a lot and then took it upon herself to not just add another car but find me a better deal by researching my auto insurance options. She even found a great deal on my home insurance. She cares about her clients and it shows. Thank you, Shelly! I appreciate that you went above and beyond for me!"
William Benscoter, of Lewiston, said, "Dave Root helped my wife and I with our health insurance through the Idaho exchange. We could not have done this without his knowledge and expertise. The system is complex and intimidating. We incurred several bumps along the way. Dave was amazing and always came to our rescue. Thank you, Dave, for all of your help!!"
Charles Osburn, of Lewiston, said, "I'm very satisfied. I talked to Natasha Sullivan about the renewal of my policy and asked if she would check around and see if their was a better fit for me. She gave me several quotes and found the best policy for me. She did a excellent job for me."
Kristopher Fowler, of Lewiston, said, "I recently moved from our Moscow home to a new home in Lewiston. I didn't have to wait to ask all of my questions. Jenni (Waters) and Jeremy (Van Houten) answered all of my questions about the transition of one policy to the next. Fast and friendly I will continue to insure my home and vehicles with American Insurance. This office knows insurance and they will have to deal with me for many years to come. Thank you for your exceptional service and expertise in providing affordable insurance coverage."
Jerry Klemm, of Lewiston, said, "I am very satisfied. I was calling regarding my travel trailer coverage. Shelly Abel did a very good job explaining everything to me. In my experiences with Shelly, she is, undeniably, a very valued employee and an important part of your team."
Brent Fisher, of Lewiston, said, "My wife and I have been long term clients with American Insurance and always deal with Tina Heitmann. This current issue reflected some discrepancy between auto VIN numbers with the State of Idaho and insurance coverage. Tina was already aware of the issue. We had called her on 12/30/19 requesting her assistance. She immediately corrected the error with the State via email and sent us an e-mail confirmation the very next day. Within only a few days we also received new liability insurance cards for the two cars involved. This is Tina's usual modus operandi -- always courteous and efficient."

Joy Beckman, of Lewiston, said, "Tina (Heitmann) was great when I needed help with getting the correct VIN number for one of my vehicles (to meet the requirements for the new Idaho insurance law). She also helped me by combining my policies when I did not know that they were on multiple ones, therefore, saving me money on my car insurance."

Kathleen Renggli, of Clarkston, Wash., said, "David Root handled my medical insurance issue with ease. As I am a recent widow, things can get overwhelming, but this did not. Thank you, David!! Natasha Sullivan handled my vehicle changes and automatic billing cycle updates over the phone. Again, she made it simple and concise, Thank you, Natasha!"
Paula Marley, of Lewiston, said, "We have been using American Insurance for our insurance for many years. Helen was our first contact for a number of years and our experience working with her was excellent. We now work with Shelly Abel. She has been very accommodating and worked hard to keep us informed about our insurance options. We have had excellent service."

Anne Roberts, of Lewiston, said, "Tasha Sullivan was very professional and polite and made the entire process very easy. She kept communication open and let me know what was going on each step. I am very satisfied with the service."

Patricia Mandzak, of Lewiston, said, "Yes, I did receive the (Welcome Kit in the) manila envelope, which included the calendar. Thank you for the information. I was very pleased by the efficiency and knowledge of Jenni Waters, who made the whole process painless and almost effortless."

Geni Evans, of Asotin, Wash., said, "I'm very satisfied. I moved from Idaho to Washington. I contacted Tina Heitmann and she immediately went to work on finding the best policy for me. She is always responsive to all my concerns. I keep my vehicles and home insured with her guidance."
Nancy Hansen, of Lewiston, said, "I'm very satisfied because I called to check if my due date of my payment could be changed because have car and home insurance and home taxes all due at the same time. I talked to Shelly (Abel). She called the company and because of Memorial Day, she gave me the date when I can pay with no late fees. She went out of her way to provide excellent customer service and reassure me with this information. I love American Insurance and their products and prices and the staff of agents. Oh, and Philip Sullivan is also a gem gave me good advice on hiring a concrete company.
Tyler Jenks, of Lewiston said, "I'm very satisfied. I talked with Jenni Waters, who helped us (while Shelly Abel was out). Jenni was helpful, informative, and answered all of my questions! She made the experience quick and easy, and it was very much appreciated!
Melissa Turner, with Dynamic Real Estate in Clarkston, said, "Anna Franklin is always so helpful. She is always on top of everything and goes above normal customer service to make sure that our needs are met. I would highly recommend American Insurance for anyone's needs. Everyone I have ever talked with is always pleasant to work with and always eager to help."

Stephanie Nielson, with American Lawn Care in Lewiston, said, "I had a question about a change in my premium and wanted to remove a vehicle on one of our policies. I always deal with Anna Franklin) and she always is very prompt in getting back to me if she has to call the insurance company to find out more information. She was very professional and knowledgeable about as to why I had a change in premium. She's always been the best to work with, so I'm very thankful for her!"
Donna Trump, of Clarkston, said, "Natasha Sullivan is always very kind and professional. I've been having some issues with fraud and she has helped me out so much. She always promptly returns my phone call."
Kelly Peters of Clarkston, said, "Having a large family and a newborn often (makes) scheduling appointments very challenging. Natasha Sullivan made my experience fantastic by allowing me to email all of my questions. I was able to increase my home owners insurance without an appointment and she was always very prompt in responding to me, all while keeping my day a little more sane!"
Connie Kopp, of Lewiston, said, "I called Shelly Abel to inquire about changing my homeowner's policy. I am glad that I called because she discovered we were being charged for over 1,000 square feet less than our home actually is. We assume the person who initially set it up was thinking it was a basement, so treated it as such. Now my insurance is straightened out, and we have added an auto policy as well, which gives us a discount. Shelly was professional, polite, and a pleasure to work with!"
Bev Gilliam, of Culdesac, Idaho, said, "I am very satisfied. Tina Heitmann has been very helpful in changing everything for our farm and auto policies. She answered on my first call and worked on getting the best price for us."

Kim Willis, of Clarkston, said, "I needed some help with our policies and Natasha Sullivan, my new agent, was so helpful! We've been with your company for years now and had a few different agents, always being happy with our service. Tasha is no different. She was able to help us and so efficiently! I am so happy with her already! :) Thank you for not only having the best agents but always providing the best service! I am very satisfied with American Insurance."
Carole Schroeder, of Lewiston, said, "I am very satisfied. Natasha Sullivan is an exceptional employee. Friendly, knowledgeable, and with a "carry-through" work ethic. I telephoned about an issue related to a re-shopping request for our insurance based on an ad from American Insurance that I read in the newspaper, the Lewiston Tribune, plus another matter regarding our insurance . She said she would get back to me with information and she did - with a lot of information. I think, from our business encounter, that Natasha is an excellent employee for American Insurance. You're lucky you found her."

Katie Freeman, from Lewiston, said "I had no idea how to go about getting health insurance. Dave Root at American Insurance helped walk me through the entire process. He was on top of all of the paperwork and did for me what I was not available to do so myself. Dave found me a policy that suits all of my needs and is very affordable. I'm very satisfied with his help."
Laura Coughenour, from Clarkston, said, "My husband and I purchased a new truck over the weekend and I emailed Tina Heitmann first thing on Monday morning. She let me know she would get it taken care of. When I got home from work on Tuesday, we had our temporary proof of insurance. Everything has always been super easy the entire time we have had American Insurance handle our insurance needs."
Amy Stoker, with Lazer Heating & A/C, said, "Dave Root quickly helped remove a terminated employee from our group medical policy. Karen Virgin was very responsive to my questions and requests to change drivers on our auto policy. I appreciate their communication through email in a timely matter."
Kati Mason, of Clarkston, said, "I am very satisfied, and I really like how personable Shelly Abel is. When I called to cancel the insurance on the Jeep we sold, I told her my name and she instantly knew who I was and asked what she could help me with, like she truly wanted to help me. Plus, she handled it all within minutes and not taking up a lot of my time. It is always very easy to deal with our insurance needs and questions. I don't ever feel like I am bothering her when I call. Thanks."
Paula Dammon, of Lewiston, shared, "Shelly Abel definitely went above and beyond! She answered all my questions (and my husband's questions) on multiple occasions. She put up with us repeatedly changing our minds and always had a friendly professional attitude."
Kelsey McDaniel, of Lewiston, said, "I've had American Insurance ever since I was 18. Best place for insurance needs. Customer service is on point. I'm 32 now."
Debbie Dionne, of Lewiston, said, "American Insurance staff members are a broker and will shop you through their different companies to save you a fortune. Customer service is top notch!"

Jessica Ongstad, of Lewiston, said, "Love American Insurance! It's been 7 years and we have amazing rates."

Kim Willis, of Clarkston, said, "I had several changes to my existing auto policies I needed to make as well as adding a new vehicle. Philip Sullivan was so helpful! Philip made my changes and had me a new ID card in my hands the same day. This is THE BEST company and I am one loyal customer because of it."
Cristi Dawson, of Lewiston, shared, "Our car insurance increased significantly this year. I emailed Tina Heitmann and she found new coverage for us that cut our costs nearly in half! Every time we contact her with a question or concern, she is very responsive and never fails to resolve our issue. We really appreciate having Tina as our contact person. Thank you!"

Bonnie Graham, of Rathdrum, Idaho, shared, "I am very satisfied after I contacted Shelly Abel because she is my daughter's agent. Shelly was very prompt in getting me accurate quotes and saved me a lot of money with additional coverage. She is friendly and explains insurance information so I can understand it. I am happy we chose her."

Steven Branting, of Lewiston, shared, "Very satisfied! Once again, Tina (Heitmann) guided me to coverage that meets our needs. Now our son is a loyal customer after 20 years away."
Nancy Hansen, of Lewiston, posted on our Facebook page, "I've been with American Insurance for 3 years and I am very happy with your rates (I saved almost 50% by switching to them), settlement and general customer service. Issues are resolved competently and fairly quickly. The Sullivans, who own the agency themselves, are very knowledgeable, personable, and caring. I highly recommend this insurance agency. I believe you are the best in the valley in many areas of expertise."
Hailey Shingler, of Moscow, shared, "I contacted Jeremy Van Houten to get a quote for car insurance. He was extremely kind. Jeremy was very helpful during all of our interactions."
William Bly, of Lewiston, shared, "I have been with American Insurance for close to 30 years. You handle all of my insurance needs, and I wouldn't think of going anywhere else. Tina (Heitmann) is my agent, and she's a great lady who is always there for our needs. Thank you for being a #1 Agency."
Isaac Mendez, of Lewiston, shared, "Shelly Abel is my new customer service representative. I pay yearly for two vehicles and my home. She did her research and figured out what was the best bundle for all three of my items. She was very friendly and very professional. I Believe that the customer service that American Insurance provides is what separates them from the competition."
Patricia Torres, of Lewiston, shared, "Helen Duman has been my agent for several years. She has always given excellent customer service. On this occasion, I called to remove a vehicle from my policy. Helen has always responded in a timely manner, and I truly appreciate her. Because of Helen's excellent customer service, I have referred several people to American Insurance."

Keesha Johnson, of Clarkston, shared, "My daughter was purchasing a car and she was excited! We purchased on Saturday, but I was wanting insurance ASAP on Monday. Shelly Abel was really good and she was quick, too. She emailed me a Proof of Liability card right away."
Cara Hartley, of Lewiston, shared, "I contacted Tina Heitmann by email to make a policy change. I love working with Tina! She is always so helpful and quick to respond."
Dan Cornell, of Lewiston, shared, "Tina Heitmann was very helpful in making sure we were connected to the right conversations and making sure that our new vehicle was cared for. She has always been willing to help however she is able and that is a great thing for when you are navigating areas that you are not always familiar with. She is a great service provider for American Insurance!!"
Merilynn Scharnhorst, of Lewiston, and co-owner of Weaver Court, in Lewiston, said, "I needed to make adjustments to my commercial policy and personal vehicles. I like that I can email my service requests to Helen Duman and Karen Virgin and they respond right away. My policy changes were completed promptly and accurately. I was very satisfied with the service I received from American Insurance and would recommend them. Your Agency is great and you are also very supportive of college scholarships."

Brady O'Kelley, owner of O'Kelley's General Contracting LLC, of Clarkston, shared, "Thank you, Karen, so much for all your help. American insurance is great to work with. We appreciate you all!"
Barb Crabtree, of Moscow, Idaho, said "Shelly Abel has helped me with lots of things. I now call her directly because of the great assistance she gives and it seems that she is "always" available! I just talked with her yesterday to drop a vehicle from our plan and add a new one. She did this immediately and emailed me a proof or insurance that arrived before I even got home from the dealership. She is very helpful and professional."
Kadie Reeves, of Potlatch, Idaho, said: "My husband and I have been with (one) company for years ... until an agent Shelly called us. She told us we could get a better quote and she wanted to go over our options, without even having to call them. And what do you know, we found a better deal!!
Abby Whiteside, of Moscow, said: "I was very apprehensive about calling because I was worried about being able to insure the manufactured home that I just purchased. I was directed to call and speak with Jeremy Van Houten to get my stuff set up. He was very helpful and answered all of my questions. Jeremy got back to me via email or phone very quickly, and was able to get me a quote for my place very quickly that I was satisfied with. He was friendly and courteous. Cheers."
Lori Forest, of Lewiston, said: "I was just reading your newsletter and want to underscore to your clients how beneficial it is to periodically see if there are better auto and home insurance rates out there. My rates through (my last company) went up significantly over the last couple of years, so I called Tina Heitmann recently and am delighted that she saved me over $400/year by switching to Travelers. It costs nothing to ask, and can really pay off, as in my case."
Scarlett Profitt, of Lewiston, said: "I emailed Mike Everett about perhaps changing my RX (prescription) plan if I needed to. I didn't have to do that, but Mike was ready to help me. He is an asset to your company."
Kerry & Sue Reed, of Lewiston, said: "We gratefully thank Tim Gleason for spending so much time with us getting Kerry set up for Medicare and his Supplemental insurance, and Sue's insurance needs as well. He is so knowledgeable, compassionate, and humorous to help get though everything. We highly recommend him for anyone needing help with medical insurance!"
Lane Parkins, of Lewiston, said: "Jeremy Van Houten was extremely helpful and knowledgeable about required coverage. He provided me with 2 different quotes, each with different coverage levels. We are saving $50 per month over our old company."

Monte Drake, of Richland, Wash., said: "Tina Heitmann always does a great job when handling my insurance needs. She is quick to respond and friendly. She also helps educate me when I have questions about insurance. I recently needed additional insurance on a new house and her rates were very competitive, allowing me to feel comfortable that my other insurance coverage was properly priced. Thanks for the great service!"
Larry Coldiron, of Lewiston, said:"Tina is very familiar with our account. She's very helpful in making the process of obtaining insurance painless. She also helps our process be as fast as possible."

Holly Bagley, of Grangeville, ID, said: "Helen has been wonderful! She always takes the time to research what plan is best for me. Knowing I was trying to save money she gave me a few options. I did save that year! Thank you!"

Annetta Bullard, of Lewiston, said: "We had the privilege of using the recycling (shredding) offer that American Insurance was so kind to provide to clients. We just wanted to let you know how much we appreciated it and please let management know that we wanted to say 'Thank you' and it was a real blessing! I should have written some time ago, but just remembered today that I had never said 'Thank you.'"
JoReen Brinkman, of Lewiston, said: "Dina Inman is always awesome. She has always been very helpful and she is my favorite person to talk to in the Moscow office."
Amy Winn, of Lewiston, said: "I called in to pay my homeowner insurance premium. Helen Duman was available when I called and took my credit card number quickly and I was off the phone in a matter of moments. She also followed up by sending me the receipt via email."
Rachel Hjortness, of Coeur d'Alene, Idaho, said: "(Your agent) Jeremy Van Houten was very helpful when I called last week to get a car insurance quote - easy to talk to, very patient answering all my questions in several emails back and forth, and always responded quickly. He worked with me to get extra discounts and helped me save money without sacrificing coverage. Thanks Jeremy!"
Wayne Snyder, of Moscow, said: "My contact through your company has been primary through Jeremy Van Houten. He has made this experience easy, prompt, and enjoyable with his customer service skills educating me about insurance rates and informing me about what was need to complete the process. Very satisfied!"
Kally Reno, of Lewiston, said: "Helen is the best! She is always helpful whenever we have a vehicle change. When we bought our new car this last year, she was quick to send us a new vehicle card and is always upbeat and positive! Lisa Gludt, the receptionist at the Southway office, is also always positive and friendly. Really enjoy visiting with her at the Southway office (dropping off payment). She is a real gem!"
Cindi Brinkman, of Moscow, said: "I love that I can call at 4:30 p.m. and still get quality assistance in answering my questions. I also love having a local number and office that I can call or visit at anytime and not have to press 1-15 to find someone to speak to. The Moscow office is great!! I will miss Jenni Waters though. I have my car, RV, home, and scooter all through American Insurance!"
Kayla Young, of Lewiston, said: "Working with American Insurance has been amazing! Helen is very easy to get a hold of and answers all of my questions in a timely manner. Very satisfied!"

Jesse Linderman, of Moscow, said: "Very satisfied! I was told by a friend that Jeremy at American Insurance could find me a great deal on auto coverage. He found me SR22 insurance at a much better price than previous quotes I had received and he did so very quickly. I am happy that I went to him."
Chelsey Dahl, of Lewiston, said: "Working with American Insurance has been amazing because any issue we face is immediately taken care of. Phone calls are returned quickly and staff is very friendly. Our coverage is excellent and we are very happy to work with great local people!"
Deborah Branting, of Clarkston, said: "We have been very happy with the service from our American Insurance representative. It is nice to be able to have all of our vehicles, ATVs and home insured under one company. Tina is very good at communicating with us when we need information. She is always very friendly and professional. We trust her with our insurance needs."
Harry Sullivan, of Bellevue, WA, said: "Helen wrapped up auto, home and umbrella in a single package for a significant savings over Farmers Insurance. Great price and fast, fair, friendly service from the professionals at American Insurance."

Mary Wright, of Clarkston, said: "I just became a customer for my vehicles and later will transfer my home insurance to American Insurance. Your representative Helen was more than helpful and saved me on the cost of insurance."
Charlene McConnell Edwards, of Pierce, ID, said: "In February 2013, we sold our home in Parker, Ariz., and relocated to Pierce, Idaho. In doing so we looked for a reliable insurance to handle our insurance coverage. We went to American Insurance and was introduced to Tina. She has been more than helpful and is always there for us with our needs. We really do appreciate her and the rest of the friendly staff. Thanks, to all."
Kimberly Willis, of Clarkston, said: "OMG!! You are AMAZING!! Just another reason why I rave about you as my agent. I feel like you're part of our family :) You helped us save money when we bought our first big house and then moving our vehicle insurance from the only agent we had ever had (and our families) and now our baby girl is grown up, has her license and first vehicle....thank you, Helen, truly, from the bottom of my heart. You really are an asset to your company and to this valley :) "
Scott and Ruth Butler, of Moscow, said: "We recently moved here and were not looking forward to making inquiries at all the local insurance companies to chose a new company and agent. Our son, who has lived here for 14 years, told us to call Shawn (Sullivan) at American Insurance. "He will find you the lowest premium. If you ever have a claim, Shawn will be right on top of it. You will not have to wait and wonder." During our business of settling in, Shawn did all the paper work for us. Very Satisfied!"
Sierra Squires, of Lewiston, said: "The staff at American Insurance has always been so helpful and informative, especially with my boyfriend and I being first time home buyers! Helen was able to get us a quote very fast and there were no surprises. We always have wonderful customer service when we have questions. My boyfriend and I are extremely happy that we chose American Insurance!"

Heather Tostenrude, of Clarkston, said: "Very satisfied! I am not the type of person that shops for new insurance every year. I enjoy having an agent that knows me and I have a history with. I had been with the same insurance for years, but when I purchased my home they ran me in circles trying to get my homeowners insurance. It was stressful and embarrassing. My realtor suggested I call American, so I did. I was connected with Philip (Sullivan) and he made everything go so smoothly. Easy getting my home insured, auto switched over, better coverage AND saved me money. He is a pleasure to work with and always prompt and easy to contact. The office seems to be full of people that really enjoy their jobs. Thanks for being so great to work with!"
James Matuska Sr., of Deary, Idaho, said: "Dina has been handling my policies for years and is always on top of even difficult issues. I asked her to change my Safeco auto policy to 2 pay and when Safeco messed up and billed me twice for the same amount within a month, she got it fixed right away. Thanks for the effort. Very satisfied!"
Tom & Annie, at Redinger Heating and Cooling, Inc., of Moscow, said: "We LOVE working with Shawn (Sullivan), Cassandra, and everyone at American Insurance! They consistently go above and beyond and they work their tails off to solve any issues that arise. We can always count on them to provide excellent rates, great coverage and a friendly voice on the other end of the phone. This summer we struggled with new and expanded bonds for the State of Idaho and the State of Washington and Cassandra worked tirelessly to get our bonds processed and to the right agencies. We couldn't do business without them!"
Jim & Karen Kessler, of Clarkston, said: "Jim & I enjoyed the efficient and professional manner Helen helped us do the insurance part of our recent (refinance). Had a call from a competitor wanting us to compare insurance coverage and our comment was, "You'd have to go along way to present us with a reason to leave American Insurance - it would be like a divorce we don't want so we're staying in this relationship, but thanks for asking." Very satisfied!"
Nori Pearson, of Lewiston, said: "Wow! I am constantly adjusting my insurance to fit my changing needs and Helen and Tina are so very patient with me. They always make me feel that they are there to help me get the best insurance possible at the best price. I had misgivings when my insurance was transferred from my hometown agent but it has been a great experience working with everyone at American Insurance. Very satisfied!"

Rick Flomer, of Moscow, said: "Every time I need help or have a question, Tina has ALWAYS helped me. She goes out of her way to help us with our insurance. Thanks Tina."
Deb Ven Huizen, of Lewiston, said: "Helen has always been very profession and proficient when helping me. I was very happy to have her look into a new policy. She is resourceful and efficient. Thank you, Helen."
Steve Branting, of Lewiston, said: "I could call my insurance company when I have a question, but why waste the time. Tina knows everything I need to know. When I am asked about insurance, I just say 'Call American.'"

Thomas Hughes, of Clarkston, said: "On the way to a family reunion in Alabama, I had an incident that caused damage to my vehicle. Still driveable, I continued our trip. The representative in Lewiston said we could wait until we returned home (to fix the problem). The process was smooth and easy. Other small claims were handled with the same professionalism. Very satisfied!"
Tami Cole, of Spokane, WA, said: "Recently my parked car was totaled and I called my agent Tina (at American Insurance) right away. She immediately got me into a rental car until the other insurance took it over. She also got me in contact with someone from Safeco to take over this claim. From the first person (Tina) through the total loss specialist (at Safeco) I was more than satisfied. The at-fault insurance company was not prompt at getting back to me so I decided to have my insurance (with Safeco) take it over and everyone made it the best experience considering the situation. I will always be a loyal Safeco customer!"
Kimberly Willis, of Clarkston, said: "I became a customer about 8 years ago when we bought our home because you had the best homeowners policies. Then soon after transferred our auto policies because Helen saved us so much on our insurance. Since then, my dad moved to Washington and was insurance shopping and I said, "halt -you need to talk to Helen! She will get you by far the best rate and she's super nice and helpful!" He not only talked to her, but switched over during the same conversation! We've unfortunately in the last couple weeks had to start a claim on our homeowner's insurance so my husband stopped in to talk to her. He came home and said "she made it so easy!!" Helen is such an asset to your company! NEVER let her go!!
Jeannie Johnson, customer and Branch Manager of Cutting Edge Credit Union, said: "For many years I have been a customer with American Insurance and over the years I have referred many people to Tina. She has always been a pleasure to work with and very helpful. Many people have come back to me to thank me because your company has not only saved them money, but exceeded their expectations for customer service. I have to say that I was a little upset to learn that I was transferred to someone else recently and partially blamed myself for referring so many people to the point Tina wasn't going to be my rep any longer. Over the course of the last month or so I have had the pleasure of working with Lori. She, too, has the same commitment to her customers that Tina has and I have to say thank you! I will continue to refer those customers to your company!"

Jesi Miller, with Craigs Appliance of Lewiston, said: "I work with Mike Everett for both my business insurance and personal health insurance policies. Mike always puts forward an extra effort to help me get things taken care of and helps me to understand everything. He even came in the office from his vacation because I was having problems. Mega kudos to Mike!!"
DeeLee Mendenhall, of Lewiston, said: "My family has been with American Insurance since 1980 and have always had outstanding service and products. Now that I am turning 65 and needed help with signing up for Medicare, Dave Root helped me get through the online paperwork and it was a piece of cake! Thanks for all you have done for me and my family over the years. Dave can never retire! Thanks again."

Max Mohan, of Farmington, WA, said: "What an incredible experience, past and present being a customer of American Insurance. Actually they're the folks behind the company, who have my back. John Sullivan, son of 'Sully', continues the tradition that the customer comes first. John saved me some money. More importantly he took the time from his busy schedule to do a deep dive into my account and to explain the hows and whats of my policy. I'm in good hands!"
Bob Deal, with LifeFocus Financial Advisors in Walla Walla, WA, said: "Tina - Not to embarrass you, but you might be the best insurance agent on the face of the planet. You are super responsive when I call or email and are always willing to put up with my long list of questions. I hope your boss knows how good you are."
Steven Branting, of Lewiston, said: (Very Satisfied) "I can depend on Tina to sort through my options and laser in on the important issues. I come in knowing what I want, and Tina's expertise makes things happen."
Adrian & Evelyn Burd, of Kennewick, WA, said: "(After we moved) we had expected to move our insurance to a local agency and we did attempt to do so. They couldn't beat your rates and I know we couldn't match Tina's service. How much closer to your agent can you get then the telephone? Keep up the good service!"
Gina Sparks, of Lewiston, said: "Helen, our insurance service agent, is "the BEST"!! She helps keep our account correct and updated!! She is a definite asset to American Insurance. Thanks, Helen."
Andy & Wendy McConkey, of Lewiston, said: "Just wanted to give Tina a huge thank you in taking care of our needs. She is always quick to respond with quotes or extensions of coverage. We really appreciate the positive attitude and willingness to help. We have never regretted our move to AMERICAN INSURANCE. We look forward to many more years of excellent service. Keep up the good work Tina!"
Marilyn Glaze, of Orofino, ID, said: "Tina, this note of thanks just can't convey the gratitude that's sent your way. But may these words somehow express thanks for your care and thoughtfulness! You are always there to get things done. I really appreciate you."
Kerry & Sue Reed, of Lewiston, said: "Helen, Kerry and I wish to say a special thank you for your help in savings us $ on our insurance. With Kerry now retired, any savings is oh so helpful. You are so awesome & we appreciate you so much. You are why we have stayed with AI all these years!
Jared Helm, of Coeur d'Alene, ID, said: "Lisa Gludt is the most amazing receptionist ever!!! Every time I call to make a payment Lisa talks to me with such a high respect and energy within her voice. I never feel like I am a burden to her day! There is something about the way she answers the phone that makes me feel close to your company. I do not say this often; however, I can say that because of Lisa I have stayed with your company. I am glad to inform you that every interaction I have had with Lisa has been positive."
Tyler Randall, of Lewiston, said: "Tina, was great help. She put everything together and made it so simple to switch to American Insurance."

Rod & Michelle Smith, of Lewiston, said: "Helen, thank you so very, very much for always watching out for us & ensuring us the best price and best coverage. I always tell friends and family how great you guys are and I hope for more business to come your way."
Kelly Price, of Pullman, WA, said: "I was completely freaked out, when a huge wind gust, blew my car door out of my hand, and into the car parked next to me at our local Walmart. I called American Insurance at once, and talked to Dina, (I totally love all the ladies at American Insurance) but, on this day, I had the pleasure of talking to Dina. She was very personable, and understood that I was upset. Dina reassured me that everything would be taken care of, and not to stress about my situation! That evening, I had phone calls from the gentleman I hit insurance company, and my insurance company. Lastly Dina called me again, to make sure everyone called me, and she also asked me how I was doing. Wow, what great service I had received from American Insurance. The American Insurance that I use is in Moscow, Idaho, and I will never switch to another insurance company! Thank you American Insurance and Dina for making a bad situation into a wonderful experience!"
Jennifer Sharp, of Moscow, said: "Thank you, Helen. Darren and I really appreciate the fact that we can always trust you to follow up and handle our matters. You are great. Thanks again."
Dennis Deccio, of Moscow, said: "My pickup was recently rear ended. Farmers was the company used by the guy that hit me. I met with Jenni at the Moscow office of American Insurance several times and she was absolutely wonderful. She even called Farmers herself to get them to move. Also, she is handling claims from wind damage done to my home last winter. Fast, efficient and always with a smile. Jenni is a "keeper"! A pro with a smile. You can't beat that! She obviously enjoys helping people."
Julia and Richard Akin, of Genesee, ID, said: "I am very satisfied with your customer service. Every time we have spoken with Tina we have received excellent service:)"
Nikki Ausman, of Clarkston, said: "Once again Tina has saved my butt!! I didn't open my mail for about a week, missing my cancellation policy notice on our boat. Tina called me while I was out of town, got my credit card number and I was reinstated before I hung up!! She is the best ever!! Love that woman!!!"
Molly Hierschbiel, of Moscow, said: "We have received timely information, pleasant, personal service and dependable return calls no matter who we are dealing with in our Moscow office. Great, friendly, local business."
Gina and Bob Sparks, of Lewiston, said: "My husband, Bob Sparks, loves to buy vehicles, fix them up and resale them. Because of this we are constantly in contact with Helen - who has always worked on our account. Every time I call Helen, either to add insurance or to delete it, she always does what is needed in a very timely manner. I never have to call twice, either!! In this day of "working with the public" other companies that I have dealt with have that "I could care less about you" attitude. Helen always greets me with a joyful voice and I automatically smile when I call her. She is definitely an asset to your company. I am glad we have all of our vehicles and house with your company. I don't even look for better rates because I am very happy about the way I am treated. Bad customer service can ruin a good company. I am glad that excellent customer service is appreciated by your company. Your customers are important to you and it shows especially when management does want feedback!! Thanks again, Helen!"
Carrlea Fauver, of Lewiston, said: "John, I just wanted to send you a quick note to give Kudos to one of your employees. I've been working with Tina Heitmann on several changes to home and auto policies, and I just want to say that her customer service skills are amazing! Her response time is so quick and she is so friendly. I had thought about going with a different company but because of her service I am sticking with your company. I can honestly say that I've never experienced such wonderful customer service from any company I've ever dealt with before. Please give her a "pat on the back" for me!"
Katie Crowe, of Salem, OR, said: "Thanks again Tina and I want to tell you that even though our plans changed about retiring back to the valley this summer, I am so glad I still get to have you do our insurance. It is so nice to have an agent who knows me by name when I call and can recognize me when I occasionally come in the office. I have always been very satisfied with the service for our vehicles and houses. You have been wonderful to work with."
Lynda Irish, of Lewiston, said: "Thanks again for all of your hard work. You are a perfect example of why we would never go with Geico or one of these internet outfits!"