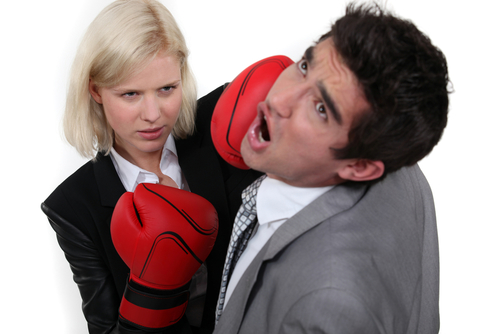 Getting BOP'd doesn't hurt and it saves money!
So, what is a BOP? It is a discounted insurance package called a Business Owners Policy or "BOP" for short! A BOP provides dozens of built-in additional coverages and extensions of coverage without additional premium charge. Think of it as a Homeowners Insurance policy for your Business.
BOP Coverages: BOPs typically provide more coverage for less premium than a traditional Commercial Package Policy (CPP). That's because a CPP charges a minimum premium for each additional coverage part while BOP policies are rated by business classification with no separate charge for the built in extra coverage.

These BOP coverages are built into the coverage form without additional premium:

Property - buildings & business personal property (without coinsurance penalty)

Loss of Business Income or Rents and Extra Expense (actual loss sustained/no limit/12 months)

Liability - Business Liability with limits ranging from $300,000 up to $2,000,000 in some BOP classes

Medical Payments

Money & Securities

and dozens of coverage extensions, additional coverages and broadening endorsements.
Optional Coverages: for additional premium you can include: Employee Dishonesty, Inland Marine (tools & equipment), Business Autos, Non-owned or Hired Auto Liability, Excess Liability (Umbrellas), Professional Liability (in select classes).
Who qualifies for a BOP? The list of qualified businesses is now greatly expanded - Office, Retail, Service, Wholesale, Manufacturing and everything in-between! Literally hundreds of business types qualify for a BOP – from apartment buildings to contractors, barber/beauty shops to convenience stores, churches to restaurants, clothing stores to grocery stores, dry cleaners to janitorial services, computer sales and service to web developers.
Find out if your business qualifies? Contact your Agent Shawn Sullivan, Jeremy VanHouten or Dave Root at AMERICAN INSURANCE to find out. Call (208)746-9646 or email Quotes [at] Am-Ins [dot] com. We can shop and compare many different BOP policies to find the one that provides the best coverage and price for you.
LEARN MORE: Watch this video titled "What is a BOP?" courtesy of TRAVELERS Insurance Co.

American Insurance represents TRAVELERS and dozens of other top independent insurance companies.