Betty (Crawford) Chase of Orofino, ID passed gently into her eternal rest after 89 years of life while holding the hand of Palmer, her beloved husband of 50 years and surrounded by her loving family on Sunday, April 17, 2016.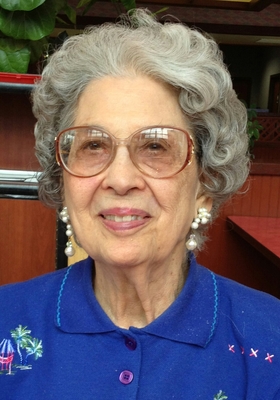 Betty was born on August 2, 1926 in the small town of Dalhart, in the Texas panhandle to Clarence Boofer (C.B.) and Olivia (Wilson) Crawford. Her dad owned an oil distributorship and gas station in Dalhart.

Betty's family growing up included her half-sister, Phyllis Lorrain (Bobby) and her adopted nephew and neice, Bill and Editha Crawford. They grew up with her during the Great Depression and she remembered the many displaced men – young and old - who rode the railroad through Dalhart. Some would stop by their gas station looking for work and they would provide meals to help them on their way to find work out west. Betty was outgoing, friendly and confident throughout her life.
When WWII was underway she was a senior at Dalhart High School and Betty went to dances at the Air Corps training camp where she met Frank W. "Sully" Sullivan, who was a radio operator school instructor. They became engaged and after Betty graduated from Dalhart High School they were married on June 18, 1944 in Gulfport, Mississippi right before Sully flew to England to join a B-17 bomber crew.
After the war they moved to Idaho in 1946 so Sully could join his aunt and uncle, Harry and Blanche Christy, as an insurance agent at American Insurance. They raised two sons, Harry C. Sullivan and John B. Sullivan. They divorced after 19 years of marriage in January 1964.
Betty married Palmer S. Chase in June 1965 while she was living in Moscow and attending the U of I to finish her degree in primary education, graduating in 1966. Thus began both their careers in education and 50 years of love and devotion. Betty was hired as an elementary school teacher and Palmer as a high school teacher in Orofino, ID where they moved in 1968. She was a beloved elementary school teacher for 22 years until retirement in 1988.
Betty was an active member of the First Christian Church of Orofino and involved in the PEO and Hit and Miss Clubs. During retirement she enjoyed gardening and canning fruits and vegetables; bowling with the Senior Orofino Bowlers (the SOBs-ha!); traveling to England, Norway and Hawaii; and volunteering for AARP and the Orofino Senior Center.
Although heavily touched by Alzheimer's disease in her last years, she remained pleasant and loving. She was able to stay at home in the tender care of her husband until the last two months of her life. Our sincerest appreciation to the extra-ordinary staff in the Memory Care Unit of Life Care Center in Lewiston for their tender and loving care.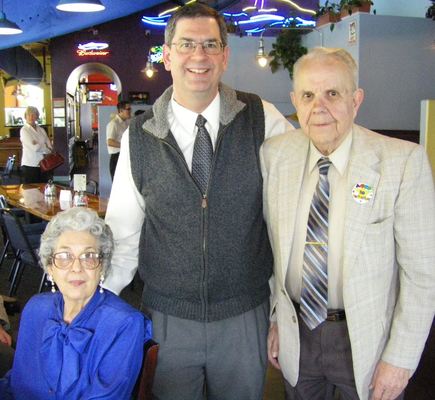 Betty is survived by her husband, Palmer S. Chase of Orofino; brother, Bill Crawford of Dalhart, TX; sons, Harry C. Sullivan of Bellevue, WA and John B. Sullivan and wife, Pamela, of Lewiston, ID; step-daughters, Charlotte and husband, Jay Henry, of Pomeroy, WA and Cynthia Chase-Spilman of Richland, WA; and, grandchildren and great-grandchildren too numerous to list.
The family is holding a public graveside service in remembrance of Betty this Saturday, April 23, 2016 at 12:30 PM at Normal Hill Cemetery, Div 3, Row 68 in Lewiston.
Cards and letters may be mailed to Palmer Chase, c/o Life Care Center, 325 Warner Dr., Lewiston, ID 83501.