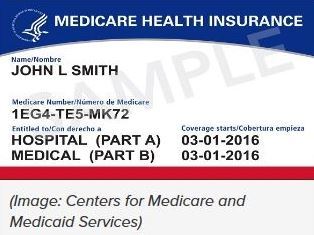 Seniors and others who use Medicare benefits started receiving new ID cards in April 2018.

The Centers for Medicare & Medicaid Services (CMS) made the change while working on a fraud prevention initiative that removes Social Security numbers from Medicare cards. This design feature should help combat identity theft and safeguard taxpayer dollars.
The new cards now use a unique, randomly-assigned number called a Medicare Beneficiary Identifier (MBI), to replace the Social Security-based Health Insurance Claim Number (HICN) currently used on the Medicare card.
CMS began mailing new cards in April 2018 and will meet the congressional deadline for replacing all Medicare cards by April 2019.
10 things to know about your new Medicare card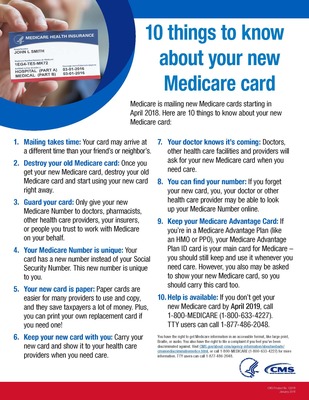 See an online PDF of this graphic here.