Classic & Collector Cars are unique and require specialized coverage. Fortunately, the coverage is low-cost and provides many coverage extras designed just for your classic car. AMERICAN INSURANCE represents the USA's best companies that specialize in Classic Car Insurance. Contact an informed agent today for your Classic Car Quote.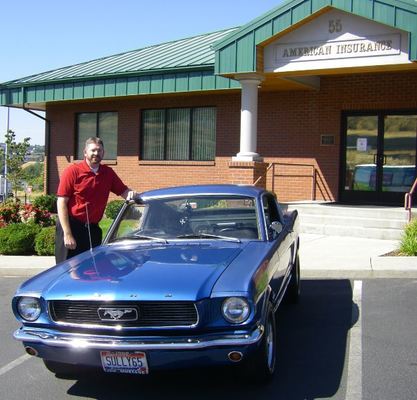 What qualifies as a "classic"?
Classics aren't just antique or classic cars, they also include street rods, low riders, exotic, and replica cars; trucks & utility vehicles; vintage commercial vehicles like fire trucks; motorcycles; military vehicles; even tractors; and trailers used with these vehicles.
And, there are no longer strict age limits but generally a vehicle must be at least 20 years old. However, when a vehicle is of limited production, exotic or special interest it may qualify for coverage.
Does my "classic" qualify for coverage?
Your vehicle should not be used for daily transportation and must be stored in an enclosed and secure structure. Every driver in the household must have an alternative regular-use vehicle for daily transportation. Generally, one or two traffic violations or accidents per household are acceptable.
What specialized "classic" coverage is available?
Contact an informed agent today for your Classic Car Quote.
Read more about Philip Sullivan's Hell Raising '65 Mustang here.