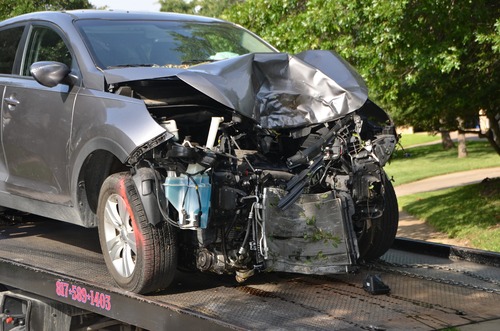 For the first time since the Great Recession, the U.S. has experienced three straight years of at least 40,000 roadway deaths, according to preliminary estimates released recently by the National Safety Council.
In 2018, an estimated 40,000 people lost their lives to car crashes – a 1% decline from 2017 (40,231 deaths) and 2016 (40,327 deaths). About 4.5 million people were seriously injured in crashes last year – also a 1% decrease over 2017.

The Council's preliminary estimate signals a leveling off after years of consecutive rises. Discouragingly, last year's estimated 40,000 deaths is 14% higher than four years ago. Driver behavior is likely contributing to the numbers staying stubbornly high. The Council's estimates do not reveal causation; however, 2017 final data show spikes in deaths among pedestrians, while distraction continues to be involved in 8% of crashes, and drowsy driving in an additional 2%.

In 2018 in Idaho, there were 233 deaths, down 4 percent from 2017.
In 2018 in Washington, there were 541 deaths, down 2 percent from 2017.
In 2018 in Oregon, there were 468 deaths, up 7 percent from 2017.
In 2018 in Montana, there were 182 deaths, down 2 percent from 2017.
To help ensure safer roads, NSC urges motorists to:
Practice defensive driving. Buckle up, designate a sober driver or arrange alternative transportation, get plenty of sleep to avoid fatigue, and drive attentively, avoiding distractions.
Recognize the dangers of drugged driving, including impairment from prescription opioids. Visit StopEverydayKillers.org to understand the impact of the nation's opioid crisis.
Stay engaged in teens' driving habits. Visit DriveitHOME.org for resources.
Learn how to use your vehicle's safety systems. Visit MyCarDoesWhat.org for information.
Fix recalls immediately. Visit ChecktoProtect.org to ensure your vehicle does not have an open recall.
Ask lawmakers and state leaders to protect travelers on state roadways. The NSC State of Safety report shows which states have the strongest and weakest traffic safety laws.
Join the Road to Zero to understand how safety professionals are addressing motor vehicle fatalities. Visit nsc.org/roadtozero to get involved.
Source: National Safety Council article, Vehicle Deaths Estimated at 40,000 for Third Straight Year