What's changed and what's not under Health Care Reform?
In light of the recent ruling by the U.S. Supreme Court and the complex nature of the Patient Protection and Affordable Care Act (PPACA), the Independent Insurance Agents & Brokers of America (Big "I") government affairs team has released an updated implementation timeline with highlighted provisions of the law.
"As the timeline reflects, the biggest change to the law has been the Supreme Court's ruling on the Medicaid expansion. The court's decision did nothing to affect any of the provisions of the law already implemented, and going forward it only made changes to the way the Medicaid eligibility expansion to 133% of poverty level will be implemented in 2014" said Ryan Young, Big "I" senior director of federal government affairs. "The structure of the PPACA is such that many of the most consequential portions of the law have yet to be implemented. For instance, some of the tax increases on small businesses take effect in 2013; these include the 0.9% increase on wages for certain taxpayers and a 3.8% increase on investment income.
"The PPACA's landmark year will be 2014 because that's when provisions will be implemented on guaranteed issue, the individual mandate, the employer mandate, exchanges and the Medicaid expansion. Implementation of the law is scheduled to wrap up in 2018 with the so-called Cadillac tax, which is a punitive excise tax on high-cost plans."
Take a closer look at the PPAC below on the Big "I" TIMELINE.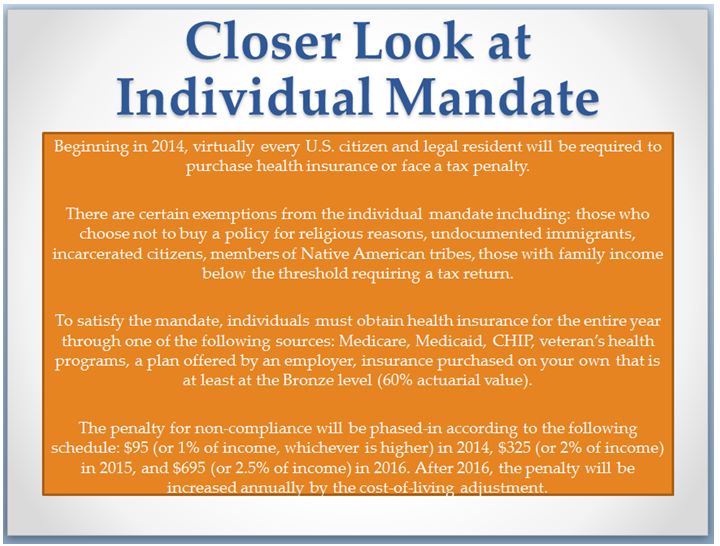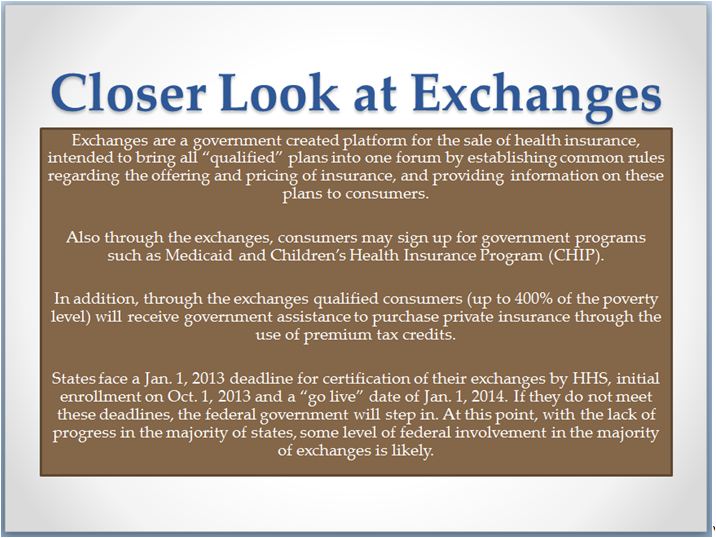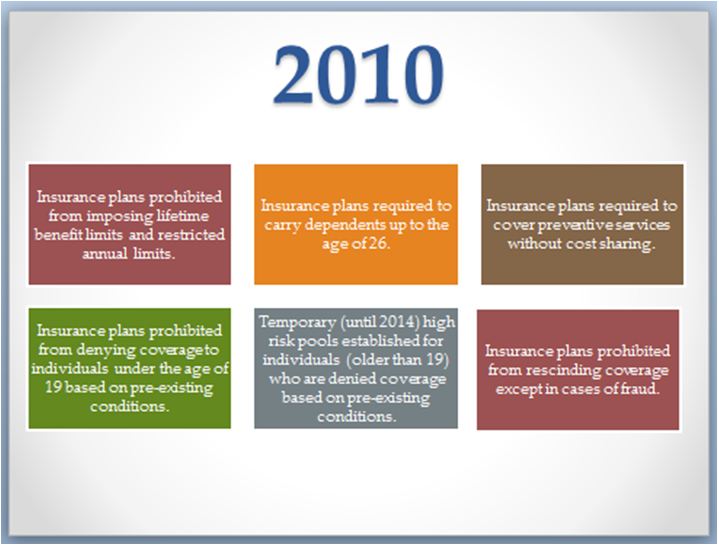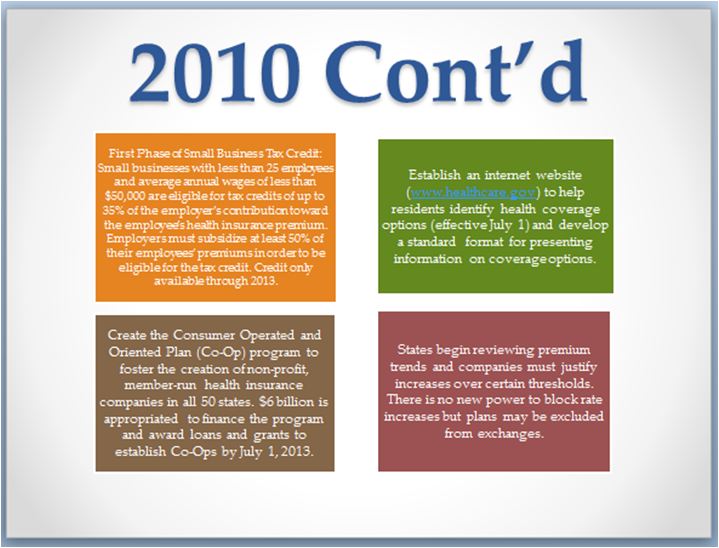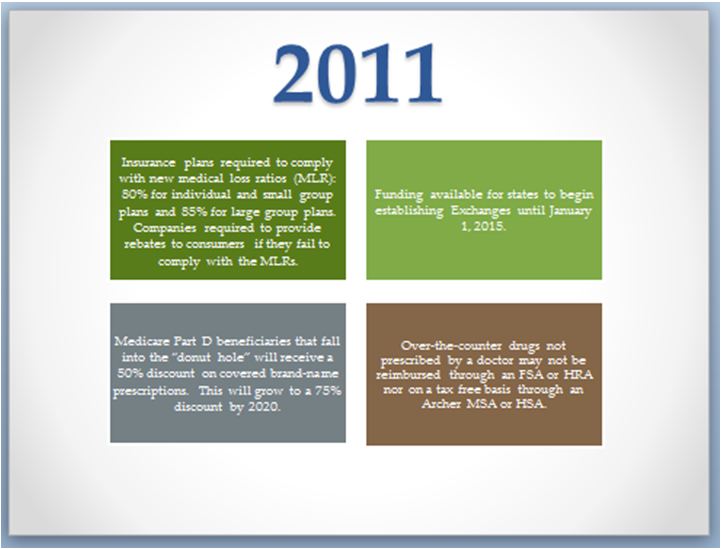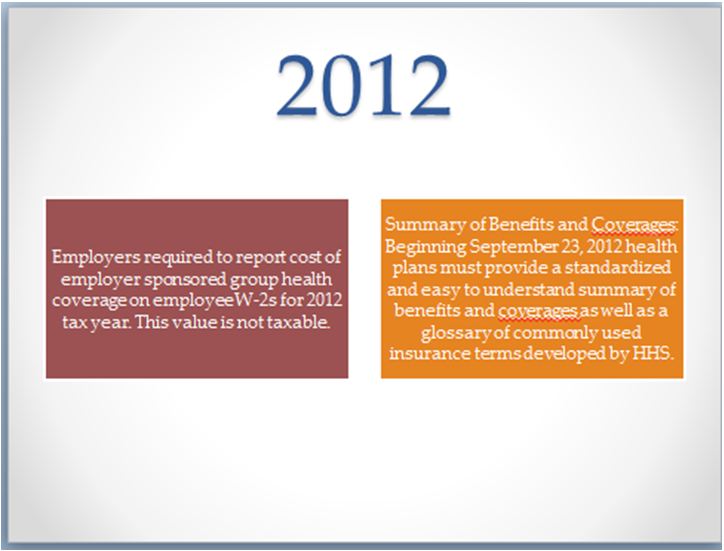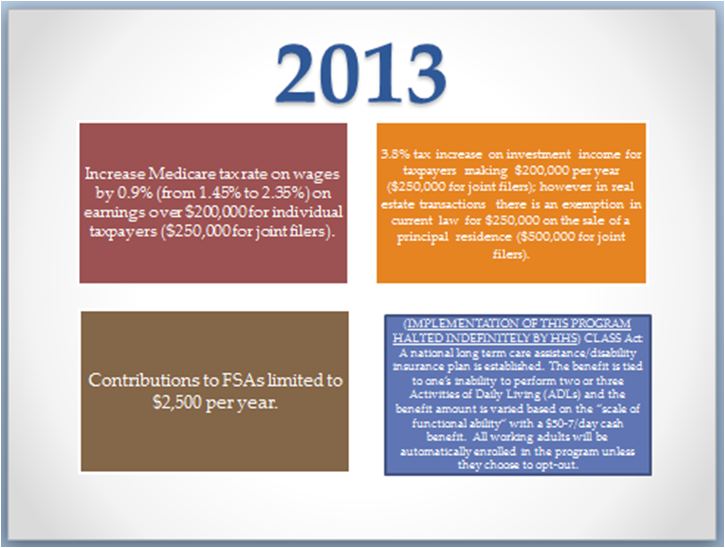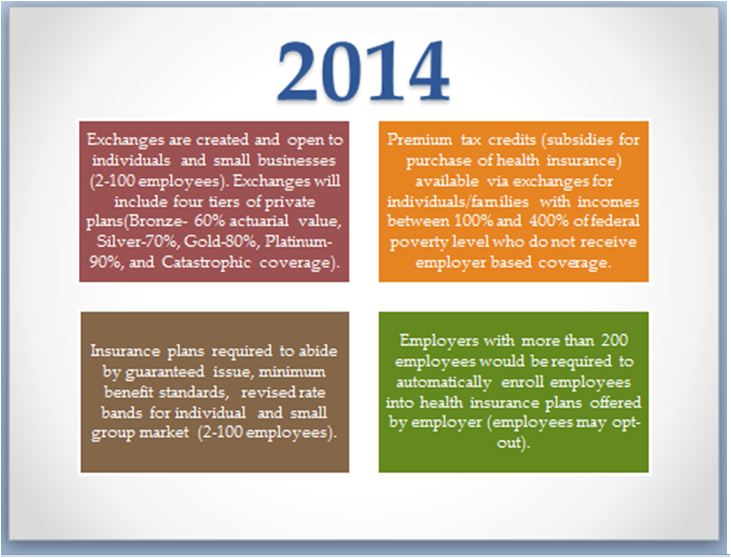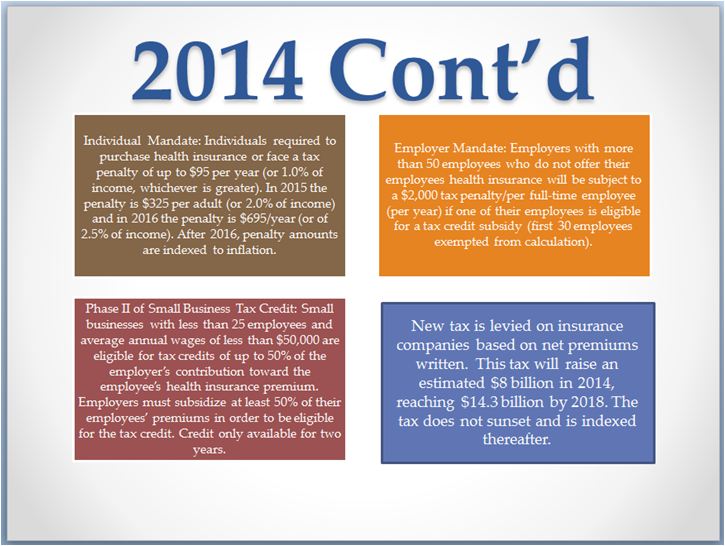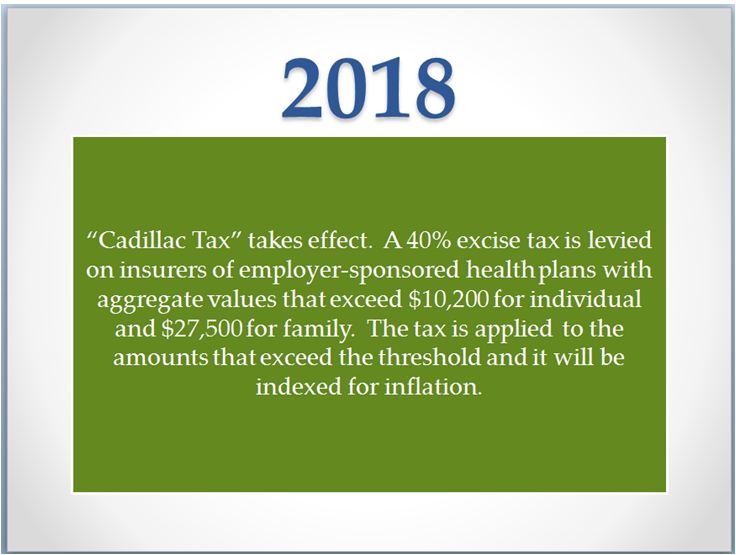 Source: IA Magazine, Big "I" Releases Updated PPACA Timeline – July 26, 2012