Idaho Governor C.L. "Butch" Otter needs citizen support in his battle for a state-based Health Exchange.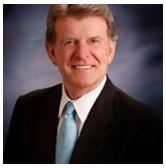 After winning a hard fought battle in the Idaho House on Wednesday, the legislation now goes again to the Idaho Senate for final passage.
In his second appeal to citizens Otter said, "As much as we might object to the necessity, creating a state-based exchange is the only way to preserve options, oversight and accountability for our citizens. Our system of government can only succeed with the active participation and civic virtue of people like you. I urge you to continue to stay engaged in this discussion and spread the word about why a state-based exchange keeps as many options as possible open to the people of Idaho."
Governor Otter is urging supporters to take these four actions that will help protect Idaho's options:
1. Join the Idaho Health Exchange Alliance by visiting www.keepitinidaho.com[r20.rs6.net]. The Idaho Health Exchange Alliance is working to protect Idaho's choice to have a state-based exchange.
2. Share this e-mail with friends and tell them to sign my petition for a state-based exchange at http://gov.idaho.gov/ourstateexchange.cfm[r20.rs6.net].
3. Contact your Senators by calling (800) 626-0471 and tell them you support an Idaho insurance exchange.
4. E-mail your Senators at idleginfo [at] lso [dot] idaho [dot] gov.
The Governor has endorsed the Idaho Health Exchange Alliance that sponsors a website with information providing detailed information about why a state-based Health Exchange is best for Idaho and the answers to the most common questions about an Exchange.
Source: Office of Governor C.L. "Butch" Otter, Email appeal dated March 5, 2013.