The outline of Lewiston's first roundabout is taking shape. Curb and gutter now fully border the intersection at Southway and Snake River Ave. Concrete lanes fill half the future roundabout circle and preparations to pour the Southway sidewalks are nearly complete.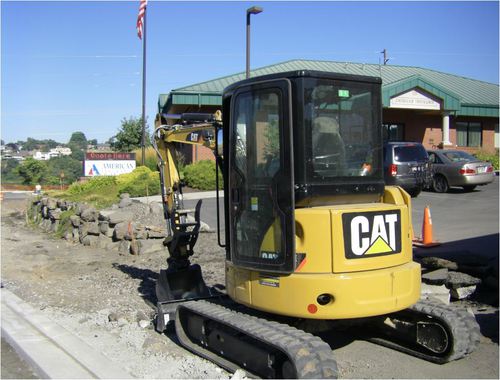 Imagination challenged? I am! So, if you are like me you need to see a drawing of the finished design to really understand what it will look like. Just click this link - Roundabout Arial Drawing
Limited Access to AMERICAN INSURANCE - The sidewalk construction bordering Southway has closed our nearest entrance temporarily. Access is available at the east entrance of Southway Plaza (closest to Zip Trip). Just drive through the parking lot to our office.
No delays! To the credit of Poe Asphault, the project general contractor, traffic has been moving effeciently through the intersection as a three-way stop. Even during peak traffic hours there have not been any undue delays. I would not avoid the intersection if it is your most convenient travel route.