Five small cars, all 2014 models, earn an acceptable rating in crash tests by the Insurance Institute For Highway Safety. Two earn marginal and four earn poor ratings for occupant protection in a small overlap crash in the Institute's latest round of evaluations. The Institute now has evaluated 32 small cars for small overlap front crash protection. Of them, 19 earn a good or acceptable rating and 13 earn marginal or poor.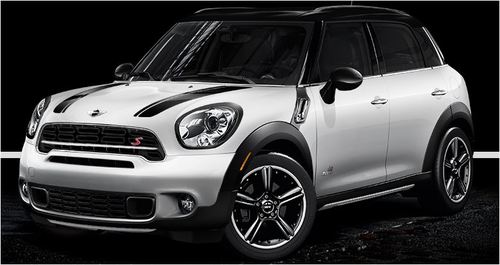 The Mini Cooper Countryman is the only small car to earn a good rating among the latest group of 12 cars subjected to the Institute's small overlap front crash test. Two electric models and a hybrid also are in the mix, with varied results. The electric-powered Chevrolet Volt (with a gasoline engine "range extender") earns an acceptable rating, while its battery-electric rival, the Nissan Leaf, earns a poor rating. The Ford C-Max Hybrid, a small four-door wagon, earns an acceptable rating. Another small four-door wagon, the gasoline-powered Mazda 5, is rated poor.
"The Mini Cooper Countryman gave a solid performance," says Joe Nolan, the Institute's senior vice president for vehicle research. "The Countryman's safety cage held up reasonably well. The safety belts and airbags worked together to control the test dummy's movement, and injury measures indicate a low risk of any significant injuries in a real-world crash this severe. Collapse of the occupant compartment is the downfall for four small cars in this group, including the Fiat 500L, Mazda 5, Nissan Juke and Nissan Leaf," Nolan explains. "A sturdy occupant compartment allows the restraint systems to do their job, absorbing energy and controlling occupant motion."
Read more and see crash test video at - Range of ratings: Small car ratings run the gamut in challenging small overlap front test
Source: Insurance Institute For Highway Safety, Status Report, Vol 49, No 6, July 30, 2014