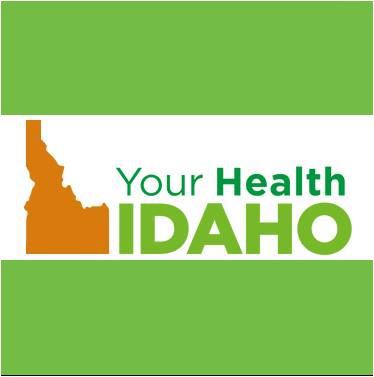 The Idaho Health Exchange, Your Health Idaho, is preparing to launch its own state exchange software platform prior to the 2015 Open Enrollment which begins on November 15, 2014. Last year, Idaho was a Federally Assisted State Exchange and residents enrolled through the mostly broken Federal system, HealthCare.gov.
"When Idaho decided we would use HealthCare.gov for the first year of open enrollment, we believed we could easily transfer their accounts into our own system once it was ready," said Jody Olson, communications director of Your Health Idaho. "Our system is on track to be ready for open enrollment but the federal government continues to drag its feet and we still don't have the data we were told we would get."
Your Health Idaho is getting closer to launching its own technology platform and is working now to set up accounts for the more than 76,000 Idahoans who enrolled in an exchange plan last year, despite the continual delays by the federal government. The Your Health Idaho Board of Directors decided not to wait for the federal government at its July 31 meeting and directed staff to move forward by working with Idaho's health insurance carriers and agents. Your Health Idaho will use information from the insurance companies to set up accounts for the people who bought health insurance plans on the exchange last year and determine if they are eligible for a tax credit in 2015.
AGENT'S HELP ESSENTIAL: Your Health Idaho has asked agents to assist Idaho consumers to certify their anticipated 2015 income so their premium tax credit can be re-calculated prior to Open Enrollment. Then, the Idaho Department of Health and Welfare (DHW) was hired by Your Health Idaho to use its eligibility determination system to calculate 2015 tax credits and to help set up accounts for Idahoans who enrolled last year on the federal technology platform. In order to determine tax credits, DHW will need to confirm the information provided by the carriers with each consumer who received a tax credit in 2014.
Consumers will have a variety of ways to confirm their information is accurate. Consumers can go online and fill out a form over a secure website at www.YourHealthIdaho.org/renewals, work with their agent or broker, call 1-855-YH-Idaho or fill out a form mailed to them.
Once a consumer's information is processed, DHW will send a letter detailing their tax credit for 2015 and let them know if any additional information is needed. If consumers feel their tax credit calculation is inaccurate, they have until October 30th to ask for a correction. In November, all current Your Health Idaho consumers will be sent a link to activate their accounts. They can log-on and shop for new plans; if they do not pick a different plan by December 15 they will automatically be reenrolled in their current plan.
"Our goal is to make the reenrollment process as easy as possible," said Olson. "Right now, the federal government is not doing its part to make this happen but we have a talented group of Idahoans, in particular our carriers and agents, working around the clock to assist Idahoans in the reenrollment process. If consumers have any questions or concerns during the transition we are always here to help."
For no-cost assistance please Contact Us. One of our exchange certified Health Insurance Agents is ready to assist you.
For addition information on the reenrollment process people should call Idaho's Consumer Resource Center at 1-855-YH-Idaho or visit www.YourHealthIdaho.org.
Source: Your Health Idaho, News Release – August 14, 2014, Your Health Idaho Readying to Reenroll More Than 76,000 Idahoans