LEWISTON – Aug. 18, 2015 – A spike in traffic deaths brings a caution warning from AMERICAN INSURANCE to all drivers as they prepare for the Labor Day weekend. Traffic deaths in the U.S. have increased every month for the past six months compared with the same months in 2014. In Washington state, there were 23 percent more deaths (191 to 235) in 2015 than 2013, and In Idaho, there were 4 percent more deaths (81 to 84) in the same period.
"While our roadways in the local area are relatively safe, we still want to take a moment and remind our drivers to be aware of some common safety practices as they head into this holiday," said Shawn Sullivan, vice president at AMERICAN INSURANCE. "We can overcome these frightening statistics by taking steps to be proactive in our driving methods."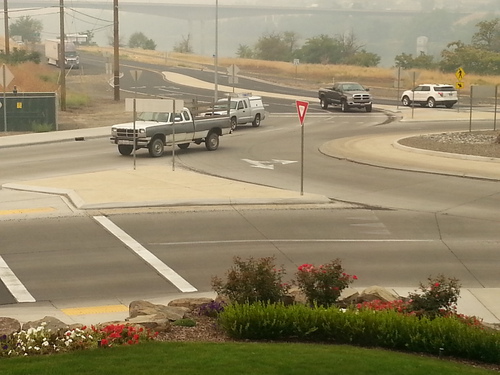 The change comes in part due to an improving economy, according to a recent report distributed from the National Safety Council. Lower gas prices and lower unemployment rates often lead to an increase in traffic because more people can afford to drive. Many drivers travel long distances and take vacations. Certain crash factors, such as speeding and alcohol, are more common during the summer, too. A yearly national average of 2,781 deaths in June, July and August involve speeding, and 2,846 involve alcohol, according to the Council.
To help stay safe on the roads this summer:
Buckle up! Every passenger, every trip.

Don't rush! Leave early, get plenty of sleep and take regular breaks to avoid fatigue on long trips

No distractions! Designate a passenger to navigate GPS. No cell phone use behind the wheel, even hands-free

Car Checkup! Check brake lights, turn signals, headlights, tire pressure.

Know Your Car! Before you go familiarize yourself again with vehicle systems. My Car Does What? can help drivers understand the ins and outs of features such as adaptive cruise control, blind spot warning systems and backup cameras.

No buzzed driving! Designate an alcohol and drug-free driver or arranging alternate transportation

Engage teens - Staying engaged with your teens' driving habits. An NSC survey found many parents are more inclined to loosen household driving rules during the summer.
Some information courtesy National Safety Council