If you want to pay the lowest auto insurance rates in the USA you'd better move to good ole Idaho! Yes, Idaho has the lowest auto insurance rates in the nation according to the National Association of Insurance Commissions (NAIC) Auto Insurance Database Report which compared the latest data available from 2011/2012.
10 STATES WITH LOWEST COST AUTO INSURANCE
Indiana - $723.08
Vermont - $721.33
North Carolina - $720.73
North Dakota - $714.75
Ohio - $713.25
South Dakota - $690.95
Wisconsin - $666.79
Maine - $663.63
Iowa – $656.43
Idaho - $639.19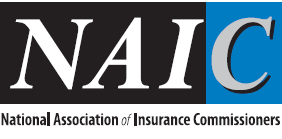 The report provides state average expenditures and state average annual premium per insured vehicle, for private passenger automobile insurance for the years 2008–2012. The statistics measure the relative cost of automobile insurance to consumers in each state.
In 2012, the countrywide average expenditure was $815, an increase of 2.19% over the previous year. The median state average expenditure was $737.
These average rates have no bearing on the actual rates paid by individuals which are based on personal risk characteristics like type of vehicle, location, coverage purchased, age of driver, driving record, and insurance score, to name a few.
Source: National Association of Insurance Commissioners, Auto Insurance Database Report 2011/2012 – Published 2014