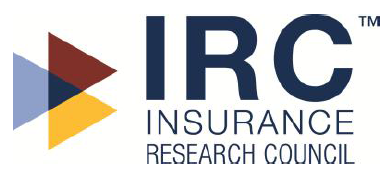 Auto injury claim costs per insured vehicle have continued to increase across the United States according to a new study from the Insurance Research Council (IRC). Long-term reductions in highway injuries and fatalities because of improved vehicle safety, graduated licensing laws and other factors have not been enough to offset substantial increases in the cost of injury claims.
"The relentless increase in auto injury claim severity has prevented consumers from realizing the full financial benefits of enhanced vehicle and road safety," said Elizabeth Sprinkel, senior vice president of the IRC. "Documenting the specific drivers of cost in the states where cost growth is greatest will be a priority for the IRC in the years ahead."
From 2005 to 2013, the frequency of bodily injury (BI) liability claims countrywide fell 14.5 percent. But, over the same period, the average cost per paid BI liability claim increased 32.1 percent, from $11,738 to $15,506. Personal injury protection (PIP) claims (often referred to as no-fault claims) experienced a similar decline (15.6 percent) in frequency, but an even greater increase (38.2 percent) in the average cost per claim, from $5,802 to $8,017.
In some states, increases in claim severity were extreme. Northwest states with substantial increases in PIP claim severity are Washington (40.1 percent) and Oregon (42.3 percent). The largest increase in average payment per paid PIP claim was Michigan with an increase of 72.2 percent, from $25,997 to $44,756.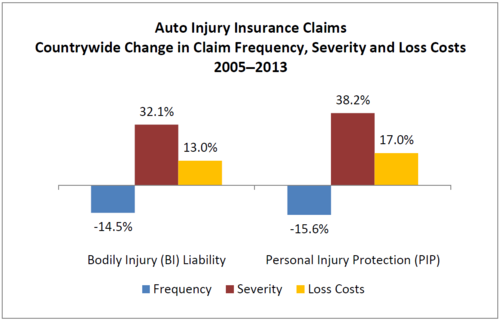 Source: Insurance Research Council, News Release – October 5, 2015, Trends In Auto Injury Claims