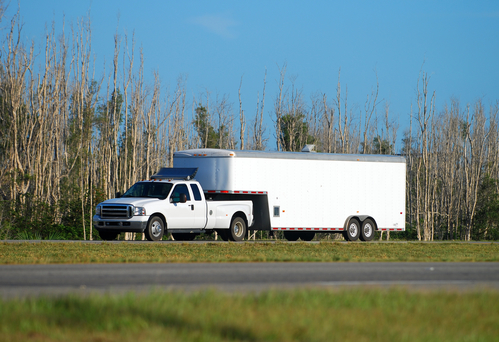 Several new Idaho traffic laws took effect on July 1 that could impact driving habits or citations in our local area.
In an effort to clarify vehicle speed limits and safe passing rules in Idaho, the 2017 Idaho Legislature passed some new laws that went into effect on July 1, 2017. If you are towing a trailer this summer on Idaho roads, take note of the second new item below to avoid being ticketed while passing.

These changes include:
Drivers of vehicles (not towing a trailer or another vehicle), may now exceed the posted speed limit by up to 15 miles per hour while passing another vehicle, if that vehicle is traveling at less than the posted speed limit.
Drivers of vehicles that are towing a trailer or another vehicle can no longer exceed the speed limit while passing.
However, this traffic revision only applies on two-lane roads with one lane of traffic in each direction, and where the posted speed limit is 55 miles per hour or greater. If you are on a multi-lane highway or freeway, you may not exceed the posted speed limit to pass in Idaho. To read the original bill for these two revisions, click Idaho House Bill No. 132.
Another traffic revision of note is that drivers who fail to stop when directed to do so by a school safety patrol officer can now be reported to law enforcement and possibly ticketed.
To read the original bill for this revision, click Idaho Senate Bill No. 1019.