There's good news for local businesses who offer small group medical coverage for their employees.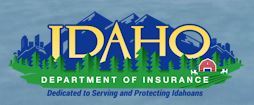 The Idaho Department of Insurance has released the final 2018 premium rates for all small group health plans. Carriers filed their initial request in June, however, carriers were allowed to revise those initial requests based on the department's review or other factors. The Department's only authority is to deem the rate increase unreasonable.
"We are happy to see that these increases are relatively small for this type of coverage," said John B. Sullivan, American Insurance Agency President. "Our Exchange Certified Health Agents are happy to requote the options available for our area businesses to provide this small group coverage, or individual medical plan options for employees and their dependents, if no group medical coverage is offered."
Carriers propose their rates based on claims experience, network provider agreements, administrative and other costs. After review of the preliminary rates and justifications, the Department did not find the final rate increases to be unreasonable.
"The small group health insurance market rates have overall been considerably stable during the last two years," said Idaho Department of Insurance Director Dean Cameron. "While rate increases are never welcome, the average increase was only 4% from 2016 to 2017, and it is once again 4% from 2017 to 2018. Some carriers are even reducing their rates for small group health insurance in 2018."
The Department recommends small groups work with a licensed agent or broker to evaluate the various plan options. For example, many plans are closely associated with certain physician groups or hospital systems, and therefore may not have as broad a selection of in-network healthcare providers as other plans. The Department also encourages groups to carefully review the out-of-network provisions of the plans.
"Our health agents can provide that information about which physicians are covered in each plan so you can avoid paying out-of-network rates," Sullivan added.
The final 2018 rate adjustments and justifications for each carrier offering small group plans are published on the Department website, along with an interactive tool where small employers can click on their geographical location to find plans sold in that area and see the rate adjustments per plan. Small employers can also review prices by metal level (Bronze, Silver, Gold, and Platinum).
Get Local, No-Cost Assistance
Idaho and Washington residents are invited to contact our ACA Exchange Certified Health Agents, Dave Root or Tim Gleason, for an appointment at AMERICAN INSURANCE or by calling 208-746-9646.
Source: Idaho Department of Insurance News Release, Insurance Department releases 2018 final small group health insurance rates.
More 2018 health care news