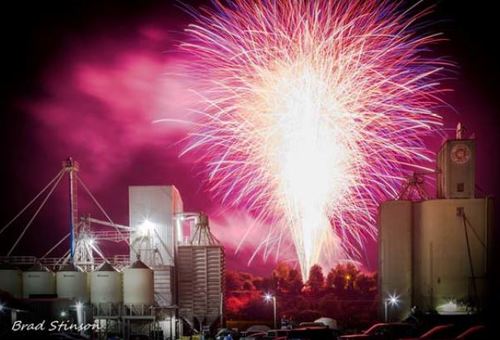 You are part of something BIG! Your trust and confidence in AMERICAN INSURANCE has made it possible for us to be a major sponsor of the valley's Independence Day Fireworks Celebration for the last 33 years. As costs have risen for the big fireworks display, Community Spirit is needing to broaden its community support to fully fund a bigger and better show. We receive some donations from those who attend inside Adam's Field. But, the thousands of valley residents who enjoy these 4th of July fireworks from their homes, boats, levees and scenic vantage points have not had a way to support the show – until now. Now, there is a convenient way for everyone to join us in supporting this important patriotic event with a small donation.
HOW TO DONATE TO THE FIREWORKS DISPLAY
Secure donations can now be made to Community Spirit by credit card online at www.lcvalleyfireworks.org. It's easy, quick and secure! Your $10 or more will go a long way to sustain our annual birthday celebration of America. Admission to Adam's Field is free with donations welcomed and accepted also on July 4th.
ABOUT THIS YEAR'S FIREWORKS CELEBRATION
Adam's Field gates open at 6 pm with live music starting at 7 pm by "American Bonfire". Concessions, treats, games and fun for the whole family is provided. Bring your blankets and lawn chairs to relax at Adam's Field behind Clarkston High School and watch up-close as the fireworks fill the sky at 10 pm on July 4th.
SPECIAL ATTRACTION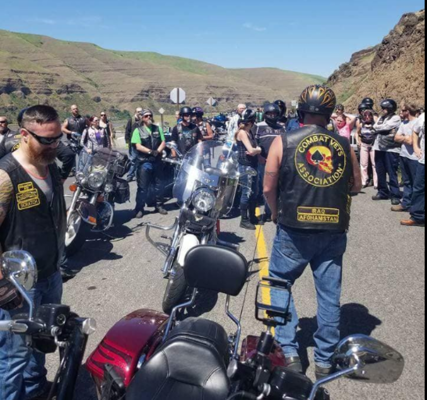 We are expecting over 100 motorcycle riders representing the Combat Veterans Motorcycle Association, Chapter 13-3 to circle Adam's Field about 8:30pm and tell us how we all can support our service men and women in need. Their mission is "to support and defend those who have defended our country and our freedoms. Their focus is to help veteran care facilities provide a warm meal, clothing, shelter, and guidance, or simply to say "Thank You." and "Welcome Home."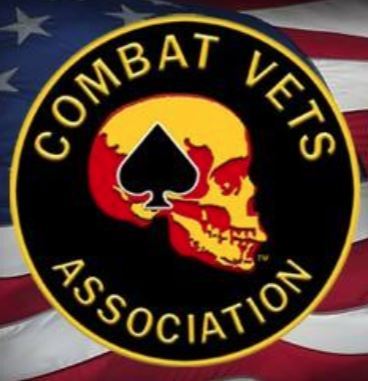 The Sullivans and staff at AMERICAN INSURANCE want to say "thank you" for your support of this important American tradition. We hope you will enjoy the show! For more info contact Stephanie at American Insurance at (208) 413-6242 or StephH [at] am-ins [dot] com.