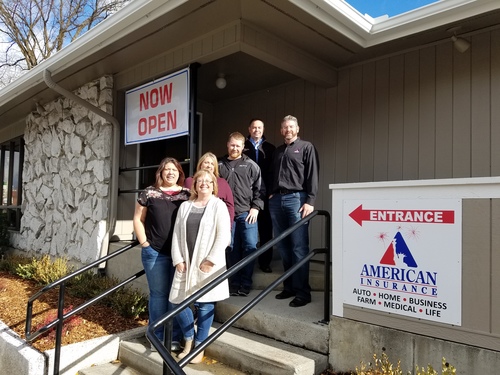 New location at 604 S Washington St, Moscow
The Moscow office has moved now into our new office location at 604 S Washington St (the former Whitney Law office).
The Sullivan family owns the building and AMERICAN INSURANCE occupies the entire main floor. The lower level is occupied by the Jay Johnson Law Office and Express Employment Professionals. After we settle in, we will invite you to a Holiday Open House, tentatively set for the week of Dec. 10-14.
CHANGES INSIDE AND OUT
We have made extensive changes inside and out.
Outside – As you can see there is new paint to brighten up the building! At press time we are finishing up the new landscaping, new stairs leading up to basement stairwell, new hand railings and new signage.
Inside – Everything is new! New wiring and cabling, new light fixtures, new ceiling texture, new inside paint, new tile and carpet, new ADA bathroom and new reception bathroom. We will confirm the dates in Newspaper ads and email invitations. We are excited to have a permanent home to match our commitment to Moscow and the Palouse.
Thank you for your business and continued confidence that makes this progress possible.
The Sullivans - John, Shawn, Philip & Moscow Staff (Jeremy, Dina, Aimee, & Karyl)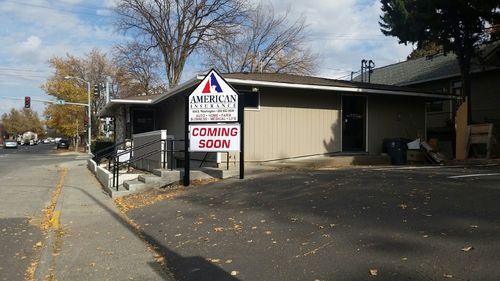 More articles related to…