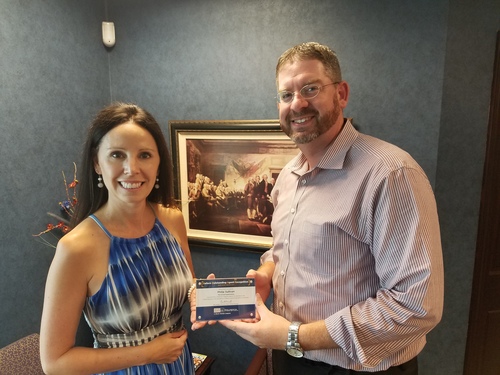 Philip Sullivan, CIC, has received the Safeco Outstanding Agent Recognition (S.O.A.R.) Award for 2018.
The S.O.A.R. Award recognizes Philip for his commitment to customer service and performance for American Insurance. Only a select group of employees at local independent insurance agencies across Washington, Oregon, Idaho, Montana and Alaska are given this honor by Safeco Insurance.
"American Insurance s pleased that Safeco has honored Philip Sullivan with the S.O.A.R. Award for his exemplary representation of Safeco, passion for excellence, diligence and hard work," said John B. Sullivan, Agency president.
Philip joined the agencyin 2004. He is a licensed agent for property, casualty, surety, life and health insurance. Since 2010, Philip has the added responsibility of managing our Personal Lines Department.