2,655 lbs. - A TON of Thanks-giving!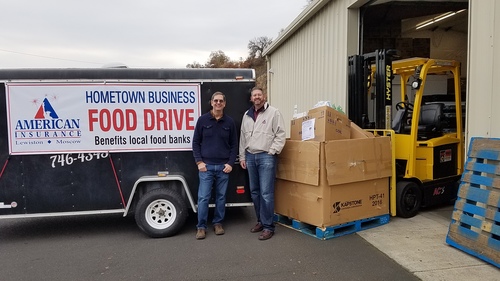 Here are John and Philip Sullivan with one of three full pallets of food donations. Also pictured is the new Fork Lift purchased with the Make More Happen $10,000 Award from Safeco Insurance on behalf of American Insurance.
We received 2, 655 lbs. of donations from 28 local small businesses who partnered with American Insurance for the Community Action Partnership Food Bank. YOU HELPED US GIVE THEM A TON OF THANKS-GIVING!

See pictures below of your friends and neighbors from local hometown businesses who donated for the event.
HOMETOWN BUSINESSES MAKE A BIG DIFFERENCE
We have exceeded our goal for the 3rd Annual Hometown Business Food Drive. We appreciate our partnership with these businesses for their food donations large and small.
The Sullivans – John, Shawn, Philip & Staff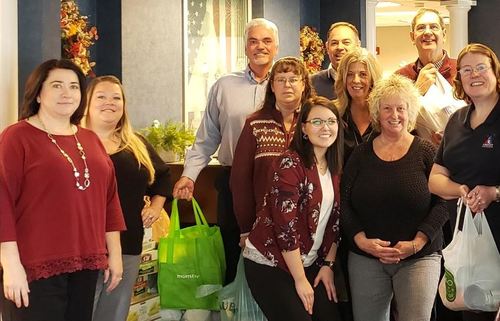 American Insurance staff in Lewiston (above) and Moscow (below) brought in their donations for the event.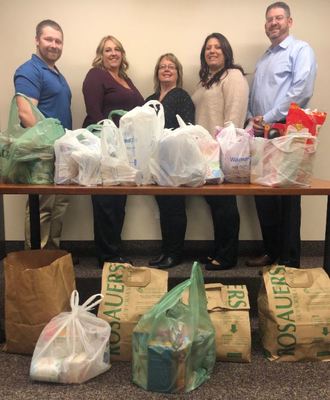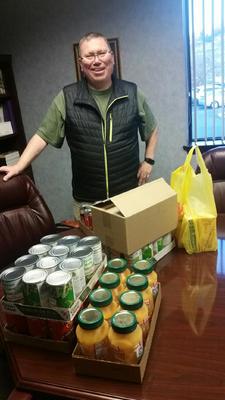 We welcome Bill Steiner with Steiner Electronics for his 3 years of contributions to our annual event and newcomers Brian Ruddell and staff at Ruddell Chiropractic!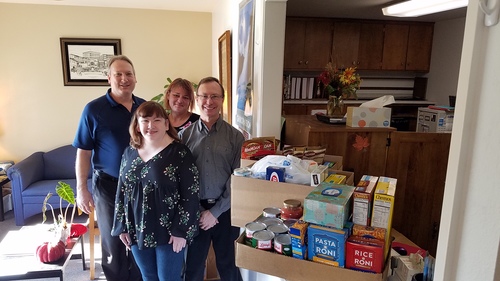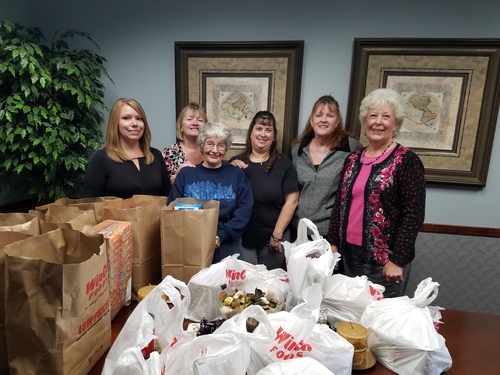 We appreciate our neighbors and 2 year donors Su Brown & Associates here in the Southway Plaza and our 3 year partners Paul and Becky Wright with Sunrise Home Center!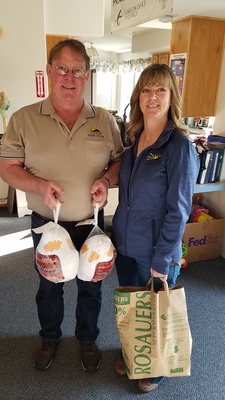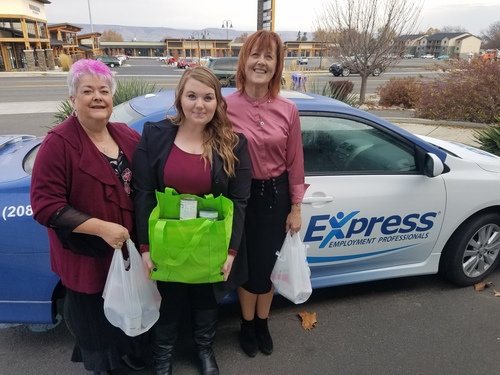 Diana Hughes and her staff with Express Employment Professionals (above) and Hill's Valley Floral & Gift (below) were first time donors for our event.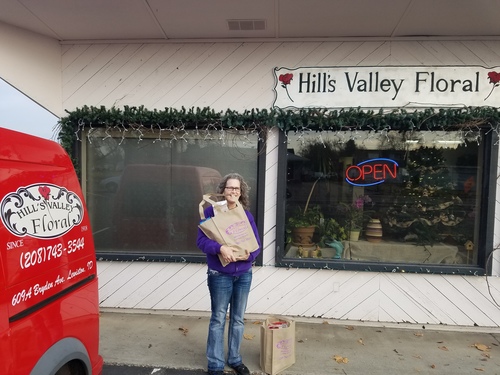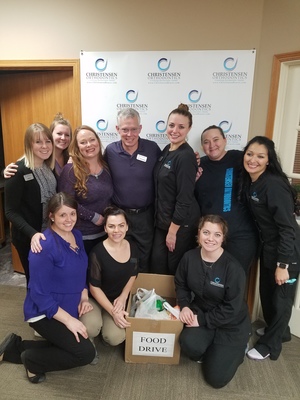 Thank you to neighbors Dr. Bret Christensen with Christensen Orthondontics and his staff for their donations to our event.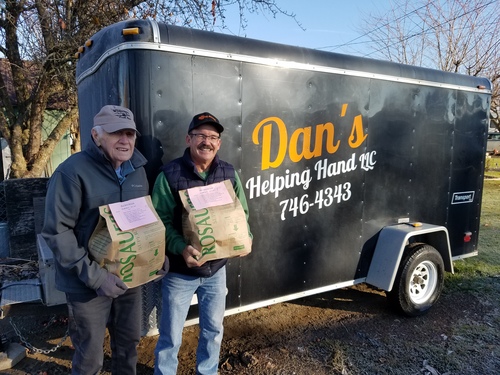 Larry & Dan with Dan's Helping Hand have helped us for 3 years now. Northwest Engraving Service (below) is a new face for our event so we're happy to welcome him.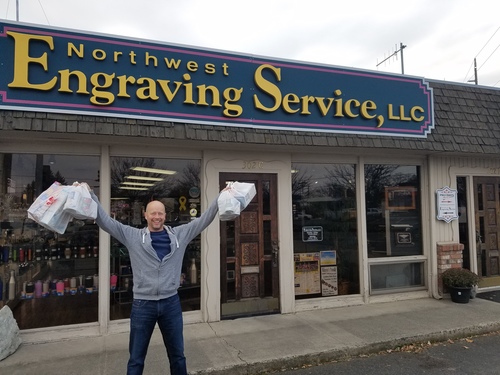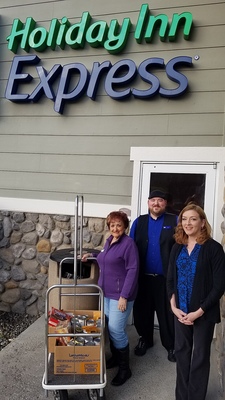 Thanks to 2 year donor Andrea Fallon and her staff at Holiday Inn Express, a fellow Lewis Clark Valley Chamber Ambassador with Stephanie Herbert, our Medical Administrative and Marketing Assistant. Newcomer Dave Clark (below, at right) with HomeStreet Bank is also a fellow Chamber Ambassador with Stephanie.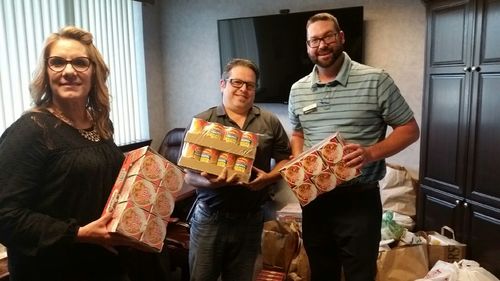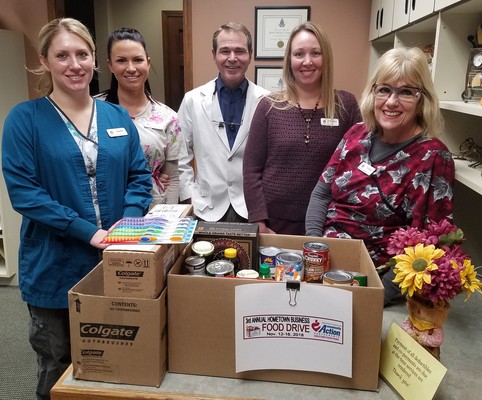 Special thanks to our neighbors and 2 year donors Dr. Mark Sheppard, DDS, and staff for their donations! We appreciate newcomers Robin and the Christmas decor crew at Paramount Pest Control on Snake River Avenue, too!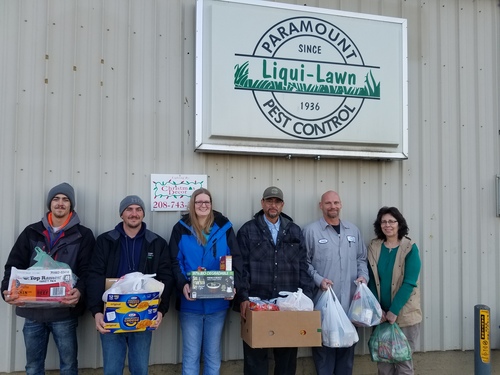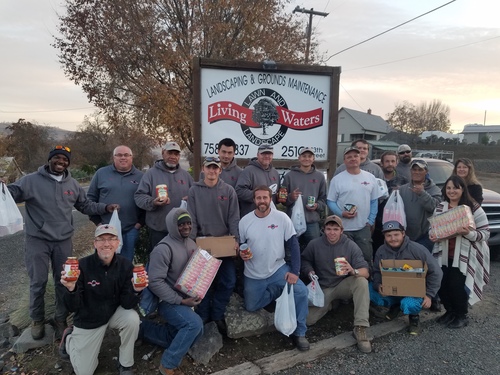 We appreciate Living Waters Lawn & Landscape for their 2 years of partnership with us!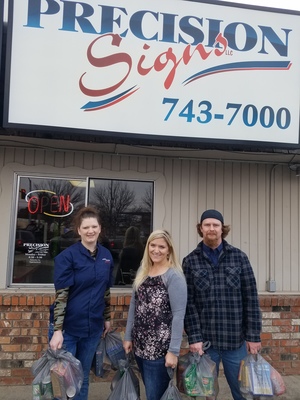 Thank you to Karen, Alison and Pete Larson with Precision Signs and new donor Southway Animal Clinic (below) for their animal food donations to help those with furry friends.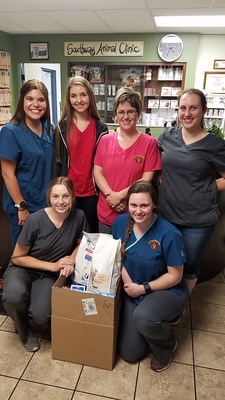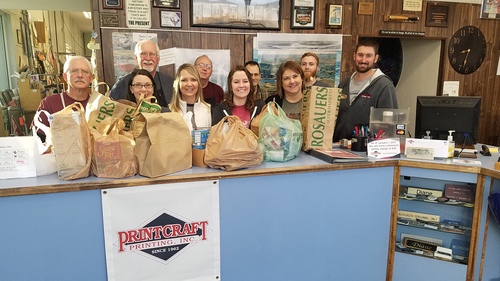 A wonderful thank you to Tom & Ryan Turnbow and staff at PrintCraft Printing for their partnership for our event and 2 year donors Jeff and Dr. Anne Simon of Simon Audiology.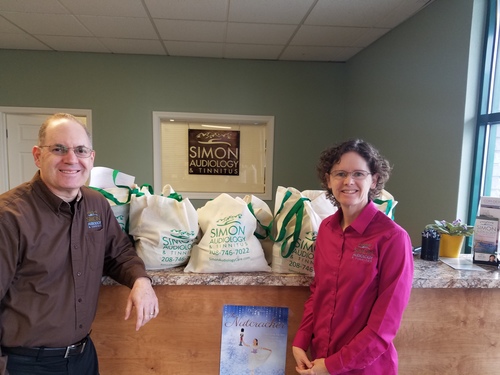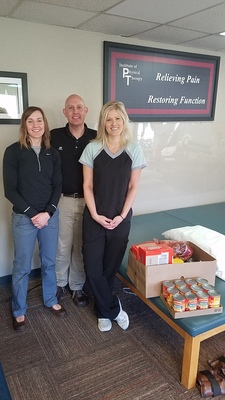 A great thank you to 2 year donors from the Institute of Physical Therapy (above) on Southway Avenue and to Paul Markwalter with King Services (below) for his cash donation toward our event.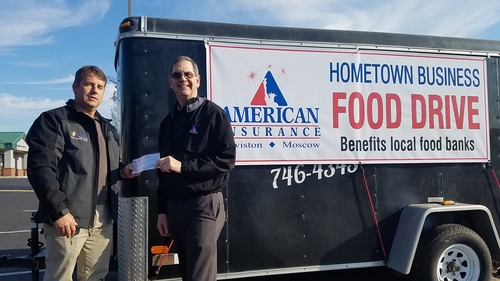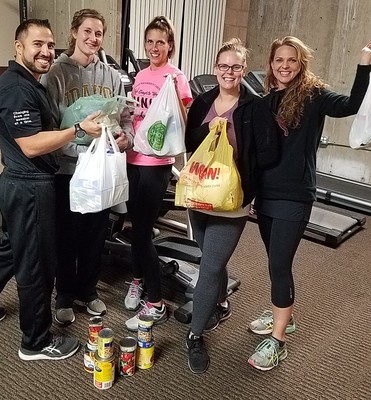 Thanks to 2 year donors Isaac Mendez and his friends with Ideal Fitness.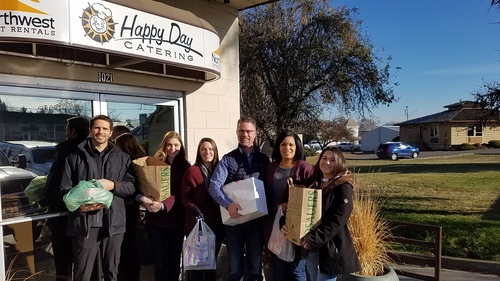 A wonderful thank you to close clients Tobe and Alicia Finch and their staff at Happy Day Catering and Taylor and Denver with Denver's Window Shine for all their donations to our event.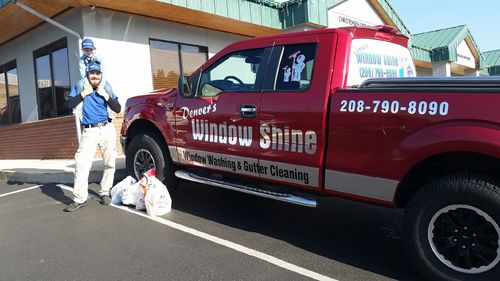 A few businesses that didn't have a chance for a staff photo but are just as important for their donations include Hogan's Pub in Clarkston, Deranleau's in Lewiston, Guardian Plumbing, Heating & A/C and JetCo Machine & Fabrication, and Motion Industries. Thank you for your donations!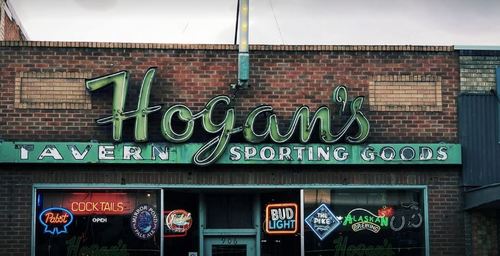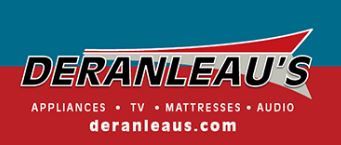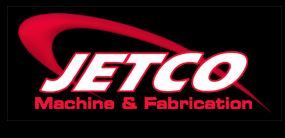 Need more information or ready to sign up for this year's event?
Contact our Event Coordinator Stephanie Herbert at community [at] am-ins [dot] com or call her at (208) 413-6242.
Read more archives of our past food drives: