#1 EMBARRASSING MOMENT: 13 people in a party limo with loud music and champagne - what could go wrong? The Lewiston staff of American Insurance took a stretch-limo to our new Moscow office for our holiday party. (Besides Dave Root twerking, what happens in the limo, stays in the limo!
)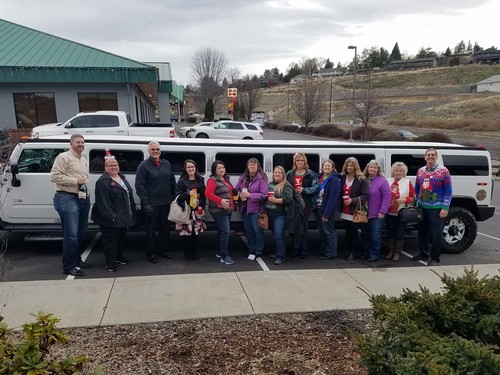 #2 EMBARRASSING MOMENT - Office Party - Do you see anything wrong with this picture below? As soon as we exited the limo the boss made us all stand on the steps of our new Moscow office and smile for the Moscow Chamber of Commerce ribbon cutting! There we all are in our ugly Christmas sweaters. How embarrassing!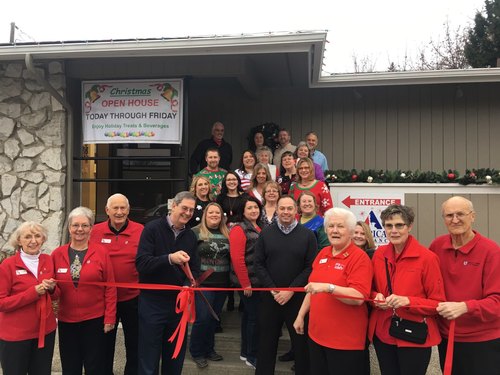 #3 EMBARRASSING MOMENT – American Insurance Office Party - Can you image being called up in front of all the other employees and put on the spot? That's what happened! Dina Inman, Moscow receptionist and Heather Browning, Commercial Lines Mgr were called up to received their 10-Years of Service Awards that thanks them "for their loyal dedication to our clients and our organization". Jeremy Van Houten, Moscow Agent received his 5-Year Service Award as a "Rising Star" and we welcomed our new employee, Natasha Sullivan and returning employee, Jenni Waters with TEAM Awards. And a good embarrassment was had by all!