Your Business Autos and how to comply with Idaho's new insurance verification law.

Perhaps this is the law of "unintended consequences" at work! Idaho's new insurance verification law began Jan. 1, 2020 and has created big questions for private passenger autos insured under Commercial Auto and Farm policies.
Even though commercial vehicles and other autos used in business or farming that are insured under a Commercial Auto Policy are "exempt" under Idaho's new auto insurance verification law, you may still be required to prove your exemption on all Private Passenger type business autos.
Unfortunately, most businesses that own or use private passenger type autos will receive a WARNING NOTICE. Many business owners received notices last November and December on private passenger vehicles owned by a corporation and/or insured under a Commercial Auto policy.
THE PROBLEM: The Idaho Transportation Department (ITD) is using an online electronic verification system to match all registered "Private Passenger" type vehicles by using their Vehicle Identification Numbers (VINs). Most insurance companies use the system to report private passenger autos that are insured under a Personal Auto Policy (PAP), but very few insurance companies report business vehicles insured under Commercial Auto policies (CAP). That means the ITD can't match up proof of insurance for private passenger autos insured under a CAP policy. This mismatch causes the WARNING NOTICE letters to go out on vehicles that are "exempt" under the new law.
WHAT TO DO? If you receive a WARNING NOTICE, don't ignore it! You will be required to update your information on this ITD page here. Submit the completed form with your VIN and your plate information. Failure to update your information may result in the vehicle's registration being suspended. It will cost $75 to reinstate the registration. For more information visit the Idaho Transportation Department website at www.itd.idaho.gov where you will find links to Forms and Frequently Asked Questions.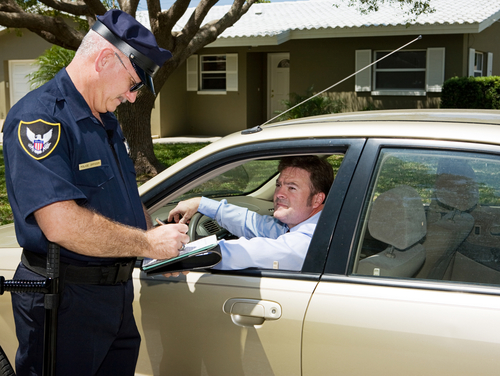 WHAT'S NEXT? New processes are being developed while ITD works the bugs out of the system. Right now no action should be taken by you unless you receive a WARNING NOTICE letter from ITD. The good news is once you file the form for a commercially insured vehicle, that vehicle will be flagged and will no longer be subject to the ongoing verification program.
Some insurance companies, like Liberty Mutual, have decided to voluntarily report the vehicles on their Commercial Auto policies to the electronic match system. We anticipate other major insurance companies will also begin reporting commercial vehicles. Over time this will start to lower the number of mismatched vehicles and require less reporting inconvenience.
WE CAN HELP! If you need assistance please feel free to contact your agent or Customer Service Representative in our Commercial Lines Department or email: Commercial-Lines [at] Am-Ins [dot] com with your request. We are happy to assist you!
NOTE: Ultimately, the vehicle owner is solely responsible for reporting and compliance with Idaho's insurance verification law including any resulting fees or expenses.