4 ways business owners can reduce insurance premiums during the COVID-19 Pandemic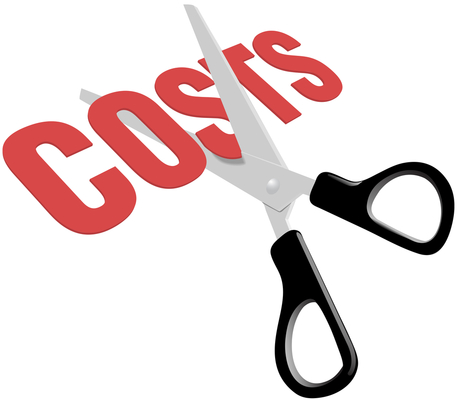 American Insurance is dedicated to finding you answers and helping you maintain the business coverage you need at the lowest rates you can afford. State and Federal health directives have caused businesses to close or restrict services, events to be canceled, travel and gatherings restricted, self-quarantines of employees and social distancing – all of which is keeping customers home causing business revenues to plummet.
Here are 4 things you can do now to reduce insurance premiums:
1. Business Liability:

Commercial Package Policy (CPP) rates are usually estimated on annual sales or payroll. If either is reduced significantly due to your business closure or restrictions on services, those changes should be reported now to your insurance company. The lower estimated sales or payroll may change your estimated premium for the year and provide a premium credit on your account. NOTE: not all liability policies or insurance companies will allow you to adjust your rate basis mid-term prior to an audit, but during this crisis many companies are suspending normal rules to help their policyholders. Remember, your final premium will be determined at policy year-end audit. Read more about

liability audits here.

Business Owners Policy (BOP)

are rated by classification. Liberty Mutual has announced a BOP refund of 15% on two months of premium for policies in-force as of April 1, 2020. Refunds will be by check and arrive in a few weeks, subject to regulatory approval. Following their example, other insurance companies may also offer refunds on BOPs to help during the COVID-19 Pandemic.
2. Workers Compensation: Annual premium deposits are based on estimated annual payroll. If your business has curtailed operations and reduced payroll, this change in estimated payroll can be reported to your insurance company (or WA Labor and Industry). Again, not all companies will allow a mid-term payroll deposit adjustment, but it is worth a try to reduce current premium. Idaho's largest workers compensation carrier, State Insurance Fund (SIF), has indicated they will entertain a request for adjusting a deposit on a case-by-case basis.
SIF is also providing a temporary class code 0012 to lower the premium expense for any employees you retain on payroll but are not performing any work either remotely or at the business location. There is NO premium charged for this classification exposure. For details visit SIF COVID-19.
3. Temporary policy changes: Contact an American Insurance agent to review any appropriate ideas to reduce premium temporarily on your commercial insurance policies. Things you might consider are:

Business Personal Property limits may be reduced if you have significantly lower inventory due to a suspension or change in operations.
Business Auto changes like vehicle lay-up for vehicles that you temporarily will not use; remove physical damage coverage on select older vehicles; or, increase physical damage deductibles.
4. Payment accommodations: To help business policyholders with reduced incomes who may be waiting on government loans or stimulus checks, many insurance companies have temporarily extended payment due dates and paused cancellations due to late payments. Extensions are automatic for everyone. No approval is needed.
CONTACT US and talk with an experienced American Insurance agent for the help and advice you need. Together we will find creative ways to help you manage your insurance through this pandemic crisis.