Two-thirds (67%) of Americans say that the pandemic has been a wake-up call for them to reevaluate their finances, according to a new study by Life Happens, a nonprofit dedicated to educating consumers about the importance of life insurance and other related products for sound financial planning.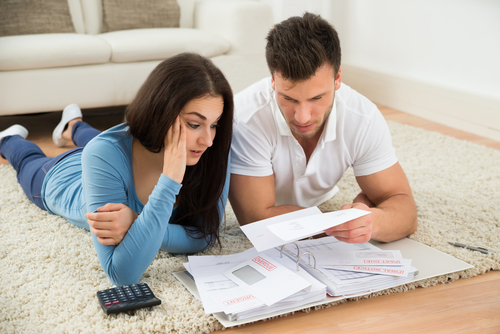 The survey, "Tough Talks During COVID-19," asked 2,000 Americans aged 18–56+ how they feel about their finances in light of COVID-19, how it has impacted family conversation, and if they've adjusted their behaviors as a result.
Life insurance, end-of-life and future financial emergency plans are the uncomfortable discussions that have been sparked by the COVID-19 pandemic. Americans say they are now less likely to avoid talking about financial matters at the dinner table than they were before COVID-19.

The top five topics that have dominated dinner table discussions are:
Wills and inheritance – 33%
Current health issues and concerns – 32%
Life insurance coverage – 30%
Current financial status – 29%
Emergency savings – 27%
Shawn Sullivan, President of American Insurance, said "this survey confirms his experience that the pandemic has increased consumer awareness of the need to secure more life insurance protection. More people have come to a better understand of a key lesson: life insurance is smart pre-planning, brings peace of mind and is essential to establishing financial security for the future."
Continue the conversation by getting the facts about your life insurance options at American Insurance. With one request American Insurance will quote up to seven top life insurance companies to find you the best coverage and price to meet your needs. Quotes are free and no pressure to buy - ever! Request quotes online at Get Life Quotes or Contact Us to talk with an experienced life insurance agent today.
Source: LifeHappens.org, News Release – July 8, 2020, COVID-19 Sparks New Family Conversations

Life Happens is a nonprofit organization dedicated to helping consumers take personal financial responsibility through the ownership of life insurance and related products. The organization does not endorse any product, company or insurance advisor. Since its inception in 1994, Life Happens has provided the highest quality, independent and objective information for people seeking help with their insurance buying decisions