WELCOME TO THE A-TEAM! Team trophies were awarded during the December annual meeting to Mitch Keller, Agent, and Brittney Allen, Commercial Lines Service Representative who joined American Insurance in 2020.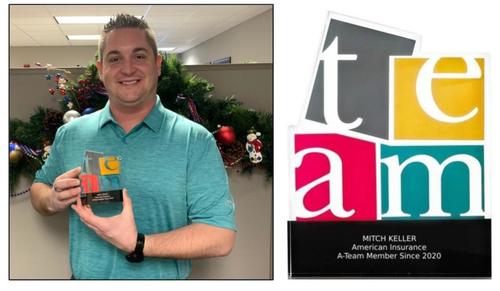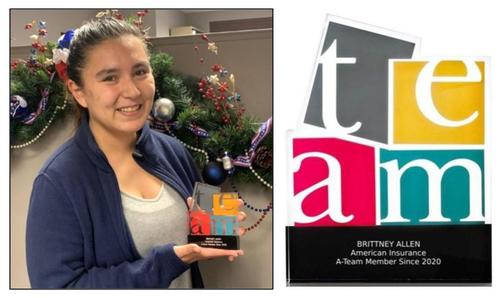 Also receiving 5 year awards were Karen Virgin, Commercial Lines last name G-O in Lewiston; Lynnette Kennedy, our staff accountant; Stephanie Herbert, marketing assistant (bottom left). A 20 year award was given to Carmen Johnson, our IT and Licensing Admin Manager.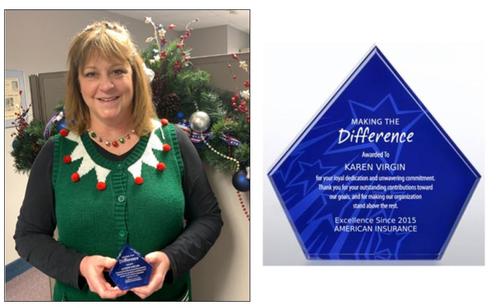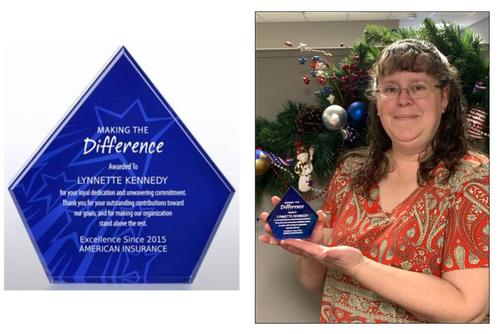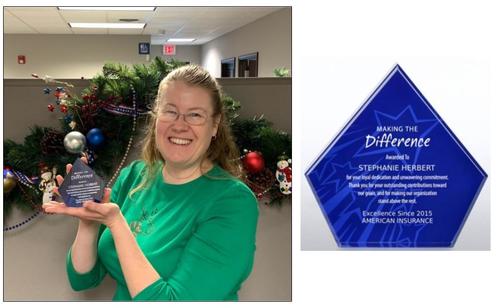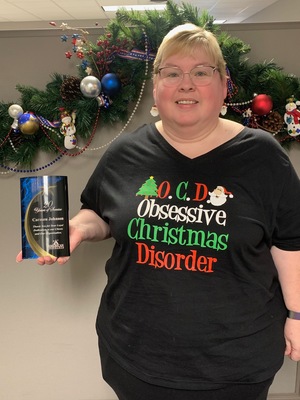 Check back for more updates here as we share them in our e-blasts to our customers first.