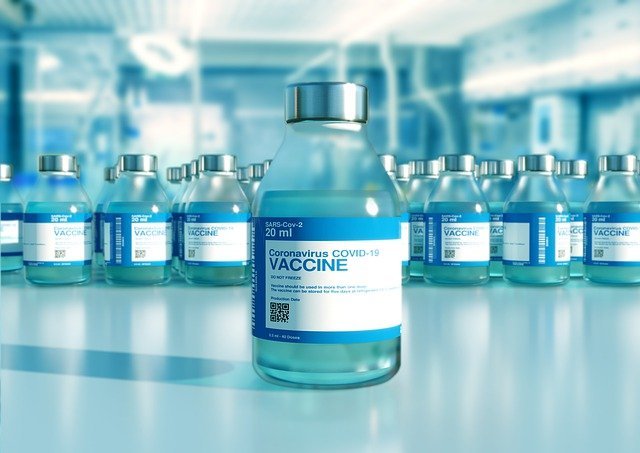 Here is information for Idaho residents and where you can find your vaccines.
Idaho North Central Health District has announced large-scale COVID-19 vaccine clinics will be held on Friday, March 19th and Saturday, March 20 at the Schweitzer Engineering Laboratories (SEL) facility located at 2821 Juniper Drive, Lewiston, Idaho. The clinics are by appointment only. Residents of Nez Perce, Latah, Clearwater, Lewis and Idaho counties who are eligible to receive the vaccine can call 509-592-4784 to schedule an appointment.
CURRENT ELIGIBILITY FOR VACCINES INCLUDE:

People aged 65 or older from eligible counties
Healthcare workers
Long-term care facility residents
First responders
Teachers & Childcare workers
Newly eligible as of March 15:
Food, grocery, and agricultural workers
Gas, electric, water, and telecommunications utility workers, who work indoors
Manufacturing workers
Public transit workers
U.S. Postal Service workers
Flight crews
Idaho National Guard
People 55-64 with at least one medical condition
For more information about eligibility, Idaho residents can visit https://healthandwelfare.idaho.gov/covid-19-vaccination
Washington residents - find your phase
Visit doh.wa.gov/VaccinationPhasesInfographic.pdf to find out more about Washington's Covid-19 Vaccine Phases.
If you want to know what phase you're in, find your spot in line with Phase Finder. Here's how it works: Go to www.FindYourPhaseWA.org and fill out the questionnaire. If you're eligible, you will get a confirmation. Phase Finder will show you locations where you can get the vaccine. Call and schedule your appointment. Take your Eligibility Confirmation (printed or a screenshot) with you. If you aren't eligible for the vaccine yet, you'll be able to sign up to get an email or text alert when you are.
SEL is hosting the clinics in cooperation with St. Joseph Regional Medical Center, Valley Medical Center and the Public Health–Idaho North Central Health District.

Be alert for Scams
Be alert for scammers trying to steal your Medicare Number. Medicare covers the vaccine at no cost to you, so if anyone asks you for your Medicare Number to get early access to the vaccine, you can bet it's a scam.
Here's what to know:
You can't pay to put your name on a list to get the vaccine.
You can't pay to get early access to a vaccine.
Don't share your personal or financial information if someone calls, texts, or emails you promising access to the vaccine for a fee.
Related: Does Medicare Cover COVID-19 Vaccine?
Find more articles related to COVID on our blog here.
Source: News Release, Idaho North Central Health District & Washington State Department of Health