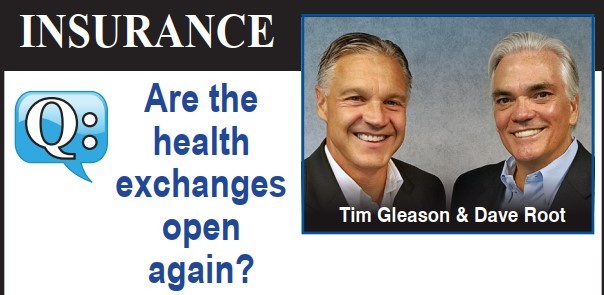 We printed this Q&A column in the March 10, 2021 edition of The Lewiston Tribune.
Q: Are the health exchanges open again?
A: Yes! The Idaho and Washington state health exchanges have re-opened in response to President Biden's public health emergency order due to the COVID-19 pandemic.
Your Health Idaho is open through March 31 and the Washington Health Benefit Exchange is open until May 15.
The special enrollment period applies to any Idaho or Washington resident seeking health insurance coverage. Individuals shopping for coverage during this special enrollment period can select coverage and may qualify for premium subsidy (reduced premiums) to begin the first of the following month. Even if you did not have previous coverage or did not lose coverage during the pandemic, you can enroll now for health insurance coverage.
CONTACT US FOR FREE AGENT HELP
American Insurance health agents, Tim Gleason and Dave Root, are certified for both exchanges to help you understand what plans are available, see if you qualify for premium subsidy (credits) and enroll in a plan. Call or email Medical [at] Am-Ins [dot] com to talk with a health agent at American Insurance today to discuss your options.
Related articles