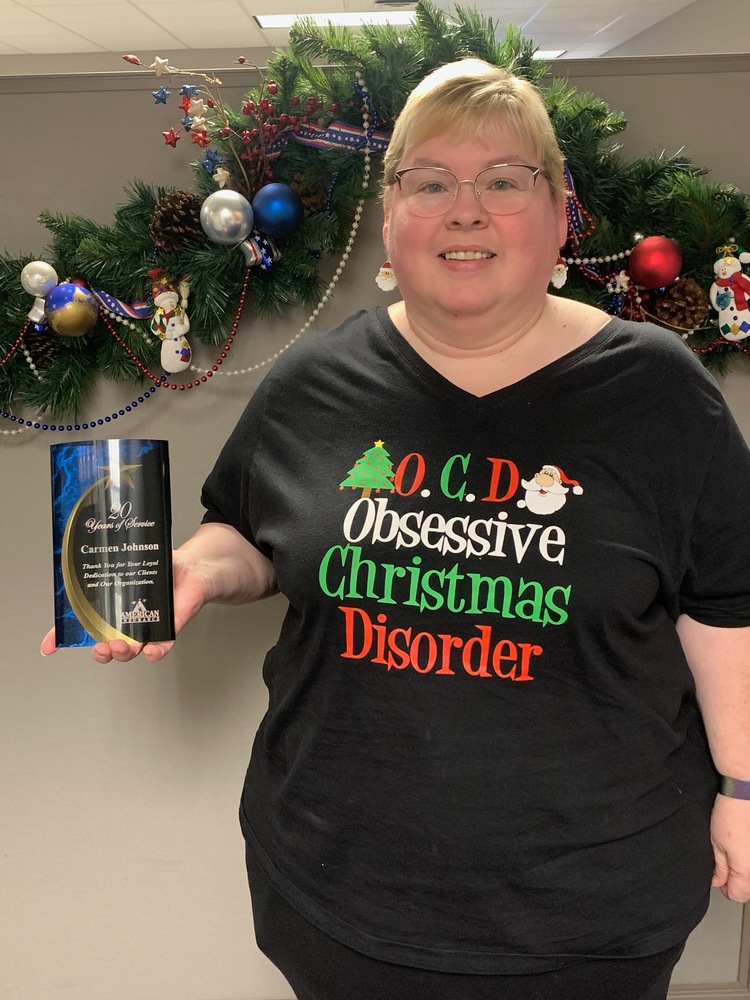 "Carmen!" That's what you hear over the partition from a co-worker who needs help with their computer. Carmen Johnson is an invaluable part of the A-Team. She works behind the scenes to keep our computers and software up-to-date and working smoothy. She also keeps our computer records accurate on our system and makes sure our agent state licensing and insurance company licenses up to date among many other duties. She does all her work with fun, flare and good humor!
Carmen was honored at our December employee meeting with a 20 year Service Award that said,
20 Years of Service
Thank You for your Loyal
Dedication to Our Clients
and Our Organization.
Commenting on her 20 years Carmen said, "I feel as if my coworkers are part of my family and have appreciated their support through the years."
Thanks to Carmen we will keep running smoothly for the foreseeable future.