UNINTENDED CONSEQUENCES
The emerging new threats to your business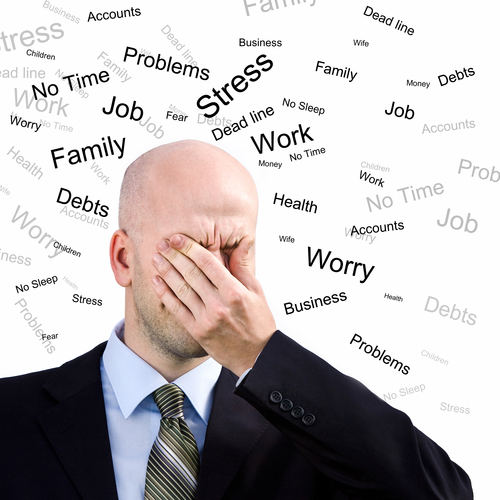 "I didn't see that coming!" We probably have all muttered those words recently. There seem to be new challenges to running a business that emerge daily. Some threats were obvious, like COVID, then others piled on later like modified business operations, staff shortages, supply chain interruptions and shortages, building material costs spiking-up and now skyrocketing fuel costs and high inflation on everything else. Business is not "as usual" and it is a struggle to keep operating with efficiency and meet customer service expectations.
NEW THREATS. Some threats are not so obvious but the consequences are predictable. Insurance companies are predicting increased business claims from normally stable business organizations. Those losses are already emerging and are coming from the unintended consequences of current business conditions. Even when losses are covered by insurance, the disruption to operations and business reputation can carry a heavy cost. The key areas of concern are…
Worker shortages and high turnover - Most businesses are forced to do more work with fewer people. Those people are trying hard to keep up, but can't spend the time to double check things and that leads to costly mistakes. Continuity between workers on a project is interrupted and slowed down by absences. Deadlines are missed. Inexperienced or unqualified workers will just make more mistakes. When they are drivers, there are more accidents.
Loss of institutional knowledge – Even if you were able to hire more staff, it takes time to fully train newbies. The loss of key, long-term staff means that training and the transfer of knowledge born of experience is lost. People with little training or supervision are trying to do their job but "don't know what they don't know" and mistakes cause claims.
Deferred maintenance – shortages of contractors and repair workers is leading to delayed maintenance. Putting off repairs leads to more accidents.
Unreliable supply chain substitutions – in manufacturing, service and repair the shortages of parts and key supplies has led to unreliable substitutions. Product recall unit numbers in the 1Q-2022 are at a record high of 900 million units – autos rose +114.2%, consumer products jumped +63.8%, food recalls soared in size by +328.4%, medical devices skyrocketed by +2,624.9% (a 15 year high). This big business indicator trickles down to everyday businesses.
HOW WE CAN HELP! Just recognizing these emerging threats is part of the solution. Refocusing your business now on consistent procedures, more employee training, supervision and quality control will help reduce the disruptions. American Insurance agents are here to help you. We have risk management resources to make your job easier in combination with quality insurance protection.
American Insurance quotes dozens of America's top insurance companies, each competing to provide your business the best coverage and lowest price. Contact American Insurance for more information by calling (208)746-9646 or email Business [at] Am-Ins [dot] com. The Sullivans & staff are celebrating 100 Years in 2022.