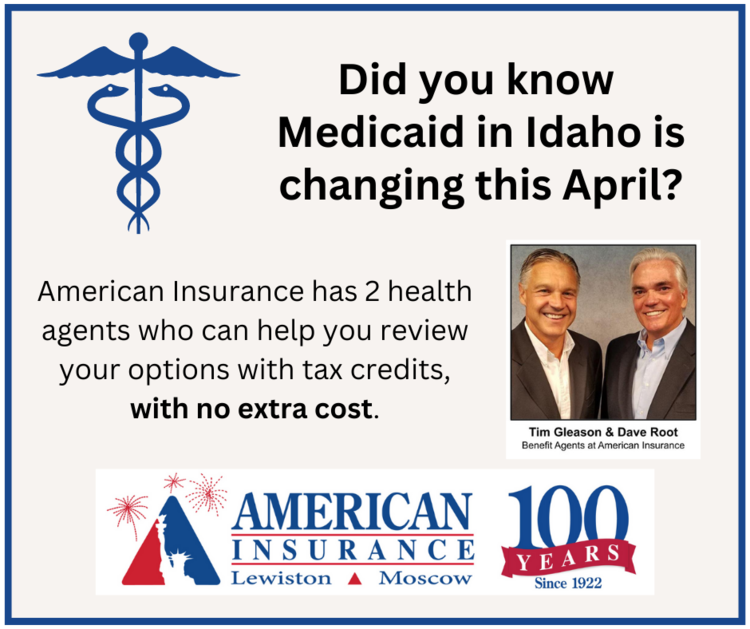 American Insurance health agents Dave Root and Tim Gleason want to share that they are available to help area residents who are losing their Idaho Medicaid coverage.
In December 2022, Congress passed an omnibus spending bill that ends Medicaid Continuous Coverage requirement, also known as Protected Medicaid, that began with the Public Health Emergency several years ago.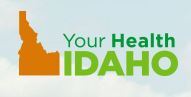 Beginning February 1, 2023, the Idaho Department of Health and Welfare began re-evaluating Idahoans who have been covered by Protected Medicaid. Idahoans who have been re-evaluated and found ineligible for Medicaid, but may be eligible for a tax credit, will be referred to Your Health Idaho.
The Idaho Department of Health and Welfare is encouraging consumers who are referred to Your Health Idaho to enroll in a plan before their Medicaid coverage end date to avoid a gap in their health insurance coverage. American Insurance has 2 health agents who can help you review your options with tax credits, with no extra cost.

This requirement is set to end April 1, 2023. If a consumer does not enroll prior to their end date, they will have 60 days from the date their Medicaid coverage ends to enroll in a health insurance plan through a Special Enrollment Period (SEP) with Your Health Idaho.
Contact Dave Root or Tim Gleason at medical [at] am-ins [dot] com or by calling (208) 746-9646 for an appointment to review your health options today.

Source: Idaho Department of Health and Welfare news release