By John B. Sullivan, Agency President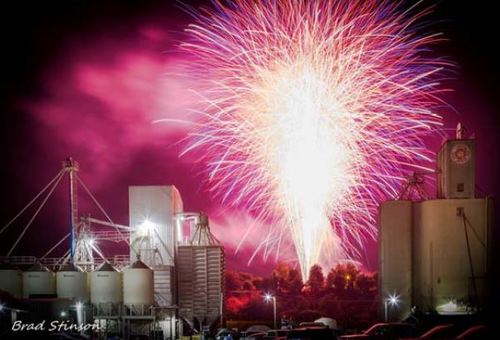 You are part of something BIG! Your trust and confidence in AMERICAN INSURANCE has made it possible for us to be a major sponsor of the valley's Independence Day Fireworks Celebration since 1985. As costs have risen for the big fireworks display, Community Spirit is needing to broaden its community support to fully fund a bigger and better show. We receive some donations from those who attend inside Adam's Field. But, the thousands of valley residents who enjoy these 4th of July fireworks from their homes, boats, levees and scenic vantage points have not had a way to support the show – until now. Now, there is a convenient way for everyone to join us in supporting this important patriotic event with a small donation.
HOW TO DONATE TO THE FIREWORKS DISPLAY
Secure donations can now be made to Community Spirit by credit card online at www.lcvalleyfireworks.org.
It's easy, quick and secure! Your $10 or more will go a long way to sustain our annual birthday celebration of America. Admission to Adam's Field is free with donations welcomed and accepted also on July 4th.
If you'd rather donate offline, you may mail a check to:
Community Spirit, c/o American Insurance
55 Southway Ave
Lewiston, ID 83501
For more information or to donate offline, contact Stephanie at American Insurance at (208) 413-6242 or StephH [at] am-ins [dot] com.