"I can't do everything but I can do something." John B. Sullivan, CEO/Chairman, American Insurance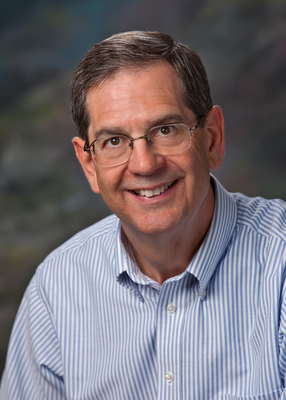 That's what I was thinking in 2016 when I first conceived of starting a Food Drive to benefit our local food banks in LC Valley and the Palouse. I wanted to do something to help local families supplement their grocery budgets with the food available free at our food banks.
THE PROBLEM? My business alone was not big enough to really make a significant impact on the needs of our local communities with a food drive. Then, I stumbled on the solution to the size problem almost by accident.
THE SOLUTION! I asked my employees to join me and bring in a bag of groceries for a food drive to show our support for the needs in our communities. They responded generously with full bags for the food bank. I was so proud of them! I took a group picture and posted it to Facebook with my thanks. It was a WIN for the food bank and a WIN for us because it felt good to make a personal donation and it made us feel like a winning team together. That's when the solution hit me!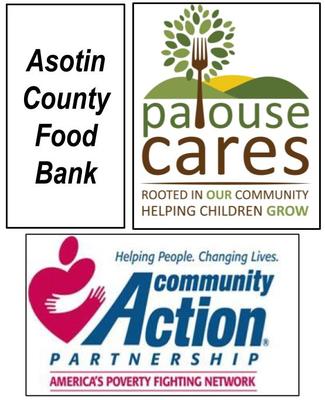 HOMETOWN BUSINESS FOOD DRIVE WAS BORN!
What if I ask my own business customers and other small hometown businesses to partner with American Insurance in the food drive? It would be a no cost, easy way for even the smallest business to participate in a food drive. They just ask their employees to show community support by bringing a bag of groceries to their own business. American Insurance picks up the food, takes a picture of their happy employees and posts it to social media to say "thanks" and encourage more giving.
THE POWER OF PARTNERSHIP.
Now after 4 years, the food drive grew from 1 to over 50 Hometown Business Partners. Food collections have increased from 708 lbs. to over 2&1/2 tons at 5,304 lbs. in 2019. Click "The Results Are In" to see pictures of our Partner Businesses and their employees. We have not even begun to tap the full power of our Hometown Business Partners, who are the backbone of our communities and generously support our quality of life all year long.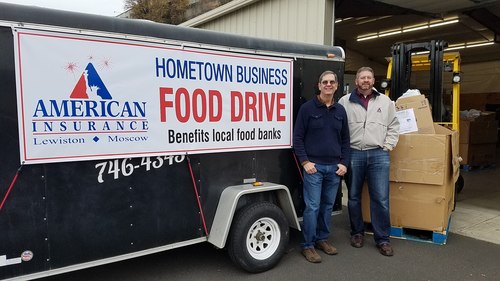 GIVING IS A MAGICAL POWER!
Somehow together we are more than our individual parts. My thanks to our Hometown Business Food Drive partners who are the backbone for our healthy communities.
PLEASE PARTNER WITH US!
All small businesses and individuals are invited to partner with us to support our Community Action Food Bank, Asotin Co. Food Bank & Palouse Cares.
For more information and to sign up, contact Stephanie Herbert, American Insurance Event Coordinator, at Community [at] am-ins [dot] com or call her at (208) 413-6242.