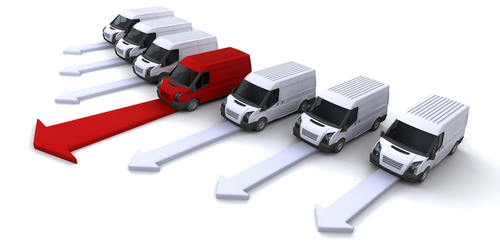 Business owners that have commercial autos may need to take action to curb increases in insurance premiums.
AMERICAN INSURANCE is providing free resources and risk management assistance so business owners can reduce losses and mitigate the impact of potential double-digit rate increases.
The U.S. commercial automobile insurance segment's underwriting losses deepened to $4.0 billion in 2019, the segment's worst loss in 10 years and a continuation of a decade-long trend of worsening underwriting results, according to a new AM Best report. Despite double-digit, year-over-year increases in earned premiums, the growth in incurred losses and loss adjusted expense (LAE) has outpaced earned premium growth, reflecting more frequent and costlier claim litigation, the report said.

Reducing Premium Increases
Whether you have a few vehicles or a large commercial fleet, business owners must actively manage the risks that drive claims experience – vehicle inspections and maintenance, vehicle use and controls, driver qualifications and behaviors, and a written comprehensive Vehicle Use Policy that is monitored and enforced. Larger commercial vehicle fleets may also benefit from GPS telematics software programs that can create a digital use history while monitoring the real-time location, speed and driver behaviors for each vehicle.
Free Customizable "Vehicle Use Policy":
Take the first step and Contact Us by sending a message to AMERICAN INSURANCE for a free comprehensive and customizable "Vehicle Use Policy" document. And, if you are faced with a large premium increase or just want to check the insurance Marketplace for lower rates, we invite you to contact our agents at AMERICAN INSURANCE. We quote many top insurance companies with your one request to find you the best price and coverage available in the Marketplace today.