Do you know what happened 26 years ago on the 4th of July? Nothing… that was the year there wasn't an aerial fireworks display in the valley. I was surprised and disappointed, and I wasn't the only one. I talked about it with one of my friends, Rob Prasil, now retired US Army Lt Colonel and owner of Ida-Vend Broadcasting (KMOK, KRLC, & KVTY). Before I knew it, Rob had organized "Community Spirit" with the help and support of the Clarkston firefighters. Then, I put my money where my mouth (and heart) was and American Insurance became an original major sponsor of the valley's Independence Day Fireworks Celebration.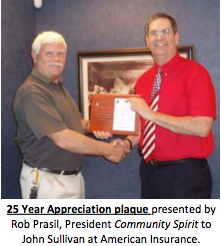 You're Invited!
We invite you and your family to Adams Field at Clarkston High School on July 4th. It's an amazing place to see the fireworks up close. Bring your lawn chairs and blankets to sit on the field or sit in the stands. Relax, enjoy live music, a jumping castle for the kids and concessions are available. We hope you enjoy the show!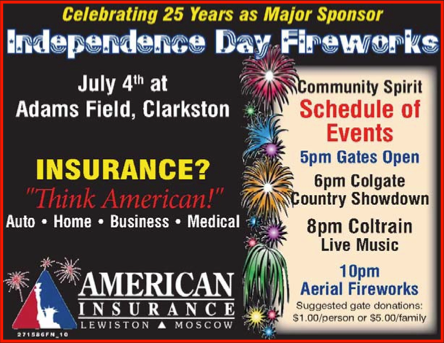 There are no comments yet.