Five minivan models have earned the 2011 Top Safety Pick award from the Insurance Institute for Highway Safety, standing out from competitors for superior protection in rollover crashes.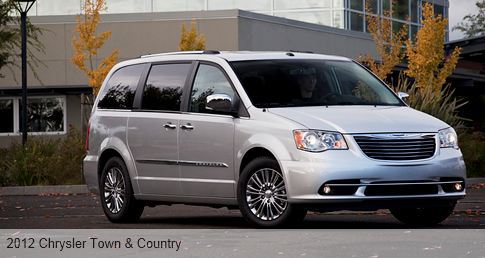 The 2012 Chrysler Town & Country, Dodge Grand Caravan, and Volkswagen Routan — which all share a common structure — join the Honda Odyssey and Toyota Sienna in the Top Safety Pick ranks following new evaluations for rollover protection. To qualify for the designation, vehicles must have the highest rating of good for frontal, side, rollover, and rear crash protection and must have electronic stability control (ESC).
Two other minivans, the Kia Sedona and the Nissan Quest, fall short on rollover protection, with the Sedona receiving the lowest rating of poor and the Quest ranking as acceptable.
"Safety-conscious parents shopping for a family hauler should be pleased with today's minivan choices," says David Zuby, the Institute's chief research officer. "At the same time, the ratings show that major differences remain in this segment when it comes to protection in a rollover crash."
For the complete news release read more.
Source: Insurance Institute For Highway Safety, News Release – Nov 1, 2011