Since 1922 (when we were insuring Model-T Fords) up to the present day, we have historic pictures, articles, and advertisements to share with you. Learn about the "who", the "why" and the "events" that shaped our history and our local community.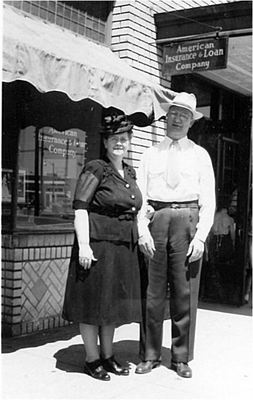 Blanche (Sullivan) Christy & husband Harry W. Christy
About 1930 outside American Insurance & Loan Co., 9th & Main in Lewiston.
INSIDE THIS ISSUE:
American Insurance Timeline - Important dates in our history
Agency Pioneers - Harry Christy and Blanche Sullivan Christy
Agency Pioneers - Frank W. "Sully" Sullivan
Invitation to Open House - 90th Anniversary