This Q&A column was published in the Dec. 10, 2019 edition of The Lewiston Tribune.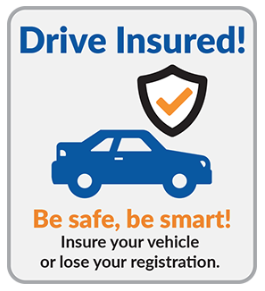 A: Maybe, so here's what you need to know.
Even if you normally always maintain auto liability insurance you may have some autos, classic cars, RVs or ATVs in seasonal lay-up or storage that will require you communicate that to Idaho Transportation Department (ITD).

Starting Jan. 1, 2020, Idaho vehicle owners without auto liability insurance coverage for two consecutive months will receive a warning and be given 30 days to provide proof of insurance or obtain an exemption before their vehicle registration is suspended. Auto insurance verification by ITD is done automatically electronically with most insurance companies.

Who is affected?
Anyone who owns a vehicle that is registered in Idaho. Exceptions include Commercial vehicles, vehicles registered to a commercial business or covered under a business auto policy and vehicles that are not required to provide proof of insurance like golf carts.
When do you need to contact ITD?
Any registered vehicle that you seasonally garage or put in lay-up and cancel the auto liability insurance may trigger a notice from ITD. You may need to file the Non-Use Form (ITD3119) and return it to ITD. Forms and information are available at www.itd.idaho.gov.
Don't ignore a notice from the ITD because if a vehicle registration is suspended it costs $75 to re-register.
Who can help me?
If you need help or guidance regarding your uninsured vehicle circumstance please contact us to talk with an American Insurance Customer Service Agent.