As business owners reopen their businesses to the public, the question of COVID related liability has become a concern. The primary concern has been voiced for specific industries like large retailers, medical clinics, airlines, cruise lines, public education and governmental institutions, but every business, large and small, has some concern over COVID liability issues. So, how should you manage this liability risk?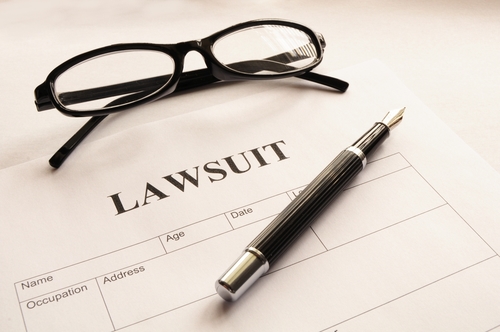 ARE YOU LIABLE? "If a customer claims they were infected by the Coronavirus at my business location or because of contact with my employees or products, am I liable?"

First, let's review some basics about legal liability. Generally, to be found legally liable in accidental tort cases, you must have committed an act of "negligence". Negligence may be defined as: the failure to exercise the degree of care considered reasonable under the circumstances, resulting in an unintended injury to another party.
That said, it is unlikely an average business would be judged negligent for the casual contact between employees and the general public necessary to conduct face-to-face business transactions. Attorneys have opined on how difficult it would be for someone to prove that they contracted COVID-19 from a particular person or at a particular place. There is a long incubation period of up to 14 days and exposure can come from anything you touched or from anyone you came in contact, even if they never showed symptoms. And, if somehow can get past this legal hurdle, they would still need to prove that the business failed to use the reasonable and ordinary care of a careful person under the circumstances to protect the plaintiff from injury. For these and other reasons, actual liability related to the SARS-CoV-2 virus (COVID-19 disease) is thought to be extremely remote for the vast majority of small business owners. But, for good risk management, all businesses should make an effort to follow health authority guidelines.

FOLLOW HEALTH GUIDELINES: The best defense against any COVID legal liability is to follow health department guidelines. Any business that makes a good-faith effort to implement and follow the health department and/or governmental guidelines for their type of business operation is using the reasonable and ordinary care required during the COVID Pandemic.
For the latest health guidelines click and read:
Business owner that ignore these guidelines and voluntarily operate their business disregarding the need for reasonable care, that would likely cause foreseeable grave injury or harm to persons, are more likely to invite a lawsuit claiming "gross negligence".
LEGISLATIVE PROTECTIONS: To encourage the re-opening of the economy, the Trump administration and Congress are considering ways to shelter the business community from COVID related negligence lawsuits.
National Economic Council Director Larry Kudlow said on April 9, 2020, "Whether it's a retail store, pharmacy, restaurants certainly. They have rules," Kudlow said about the guidelines President Donald Trump issued to state governors on how to responsibly reopen businesses. "My point is, if, if a restaurant is found guilty of gross negligence that's different, but if they're practicing the rules and regs and guides, as they should be, and, regrettably, someone, a customer or employee gets the infection or is infected by the virus, I don't think there should be a lawsuit." He continued, "I think we should help them now, we may help them with assistance." Whether limited immunity for businesses is enacted remains to be seen.
DISCLAIMER: The content of this article is general in nature and is not intended as a substitute for professional legal, financial or insurance counsel for individuals. Seek competent legal advice. For specific insurance advice you are invited to Contact Us.