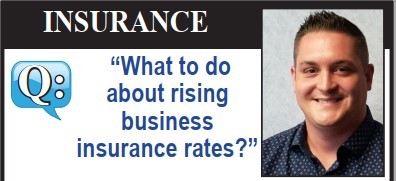 We printed this Q&A column in the Feb. 10, 2021 edition of The Lewiston Tribune.

Q: What to do about rising business insurance rates?
A: If COVID wasn't bad enough, business insurance companies are at the tail-end of the increasing rate cycle that is characterized by tightened underwriting, lower risk capacity and higher than normal rate increases (a "hard" market). The good news is, as the economy recovers and heats up in the second half of 2021, this cycle may break under the pressure of increased competition for market share by competing insurance companies.
WE FIND YOU THE BEST RATES AVAILABLE
At American Insurance we are already seeing some cracks in the increasing premium rate cycle. When some businesses were offered unreasonable rate increases, we quoted their coverage in many other companies we represent and were able to reduce the premium rate. We represent or have access to a broad range of top insurance companies that all compete for your business. Competition is the best way to find the lowest rates in the insurance marketplace.
Contact your Agent at American Insurance for free advice and free business insurance quotes. We have discounted Commercial Package and Business Owners Policies (BOPs) for every type of business – retail, wholesale, service, contractors, professionals, manufactures, rental properties and more. Call us, email Quotes [at] Am-Ins [dot] com, or stop in and visit with our experienced agents to get the right coverage at best rates today.
Related articles