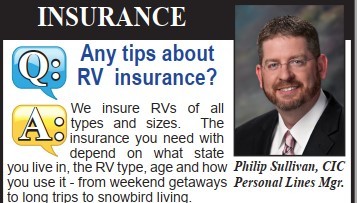 We printed this Q&A column in the May 11, 2021 edition of The Lewiston Tribune.
Q: Do you have any tips about RV insurance?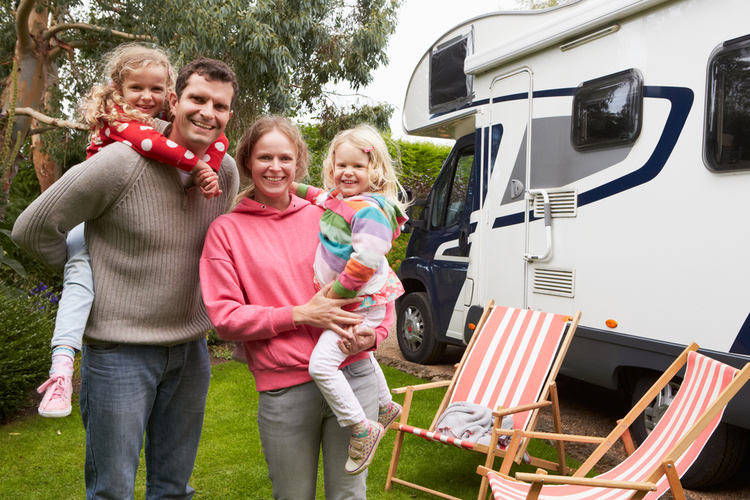 A: We insure RVs of all types and sizes. The insurance you need with depend on what state you live in, the RV type, age and how you use it - from weekend getaways to long trips to snowbird living. Besides the essential coverages like motorhome auto liability, medical payments or PIP and UM/UIM BI & PD, you may also want physical damage coverages like comprehensive and collision on any type of RV, trailer or camper. Depending on the age of the RV, Physical damage settlement options can be Actual Cash Value or Replacement Cost.
OTHER OPTIONAL RV COVERAGES TO CONSIDER:
Agreed Value settlement for the limit agreed
Roadside Assistance including motorhome towing
Emergency Assistance like disabled vehicle transportation, alternative transportation, meals or lodging, key lockout
Personal effects coverage insures personal property – lower deductible & without a Homeowners claim
New vehicle replacement (for up to 2 yrs old)
Replacement Cost damage settlement with no adjustment for depreciation
OEM Parts (original equipment manufacturers parts for repair)
Loan/Lease protection
Vacation Liability when RV is used as a temporary residence
Accident Forgiveness and/or Diminishing Deductibles
Dog and Cat coverage
NOTE: Not all options are available in every state or for every RV type. Also, never rent your motorhome to others because it excludes all RV coverage in nearly all policies. Special protection is required.

FREE QUOTES: Talk with an American Insurance agent about RV insurance and get free quotes. American Insurance quotes up to 7 top insurance companies to find you the best coverage and rates. Call us, drop by or email Quotes [at] Am-Ins [dot] com.