We printed this Q&A column in the Sept. 10, 2021 edition of The Lewiston Tribune.
How can I beat rising business insurance rates?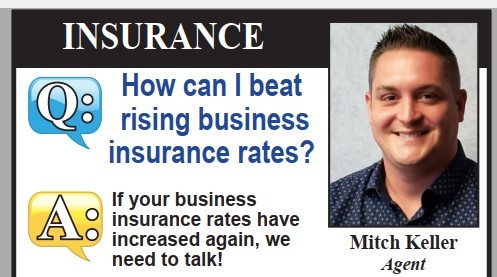 A: If your business insurance rates have increased again, we need to talk! At American Insurance, we are breaking the increasing premium rate cycle by quoting and comparing many difference different companies for you. Whether your business is large or small, we have discounted Business Owner's and Package policies to match your coverage and pricing needs. Our experienced advice and second opinion can save you money today.
MANY COMPANIES – We represent dozens of America's top insurance companies, all competing for your business.
MULTIPLE QUOTES – We quote many different companies to find you the best coverage.
LOWEST RATES - – Competition assures you the lowest premium rates available.
GET FREE QUOTES: Our experienced local agents are waiting to hear from you! American Insurance quotes and compares up to 7 insurance companies with your one request to find you the coverages you need at the lowest rates available. Call us, stop-in, or email Quotes [at] Am-Ins [dot] com today.