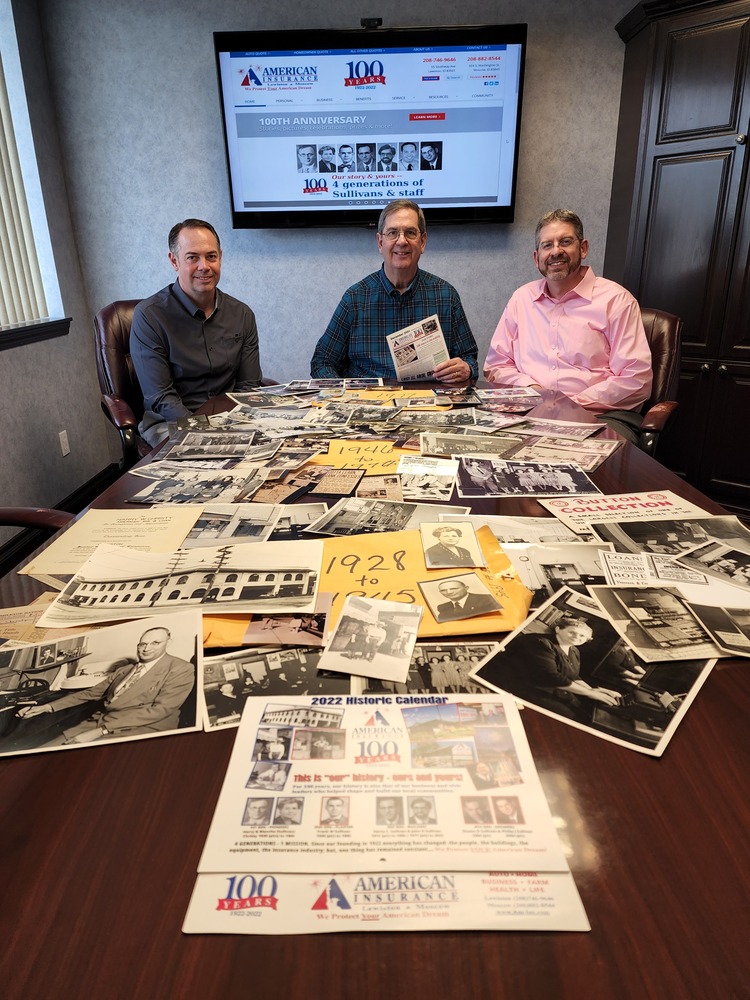 Old photographs, newspaper clippings, advertisements, documents, digital photos and records – telling a story spanning 100-years is a challenge! The famous American author, Carl Sandburg wrote, "Life is like an onion; you peel off one layer at a time, and sometimes you weep." As you peel away each layer, the story becomes deeper, more detailed, more complex and for the curious, more interesting. But, we understand that most of us only have the time or the interest for the surface layer – just the who, what, where and dates of major events. Others may want a more detailed picture to understand what shaped the life and times of past generations, who the major players were in building up our early local community and economy, and why people do what they do. You might even find a picture of one of your relatives!

INSIDE THIS ISSUE: In this 100th Anniversary Special Issue #2, we remember THE PLANTER – Frank "Sully" Sullivan (2nd Generation 1946 to 1996). Beginning on Page 2, you can read more personal details about Sully's early life, his military service and how he contributed to the growth and continued success of American Insurance. On page 3, we look at the Civic and Community Service that was the common effort of Sully's generation to help make Lewiston a busy, fun and great place to live and raise a family. And, finally on page 4, a funny story that helps describe a typical encounter with Sully.
THE AMERICAN INSURANCE STORY – DIGGING DEEPER
Depending on your level of interest, you can chose shorter or longer stories in video, audio, newsletter or on-line versions at your convenience. We invite you to visit our website at www.Am-Ins.com/100years. Currently, we have posted the stories of the FOUNDER: OM Mackey, PIONEERS: Harry & Blanche (Sullivan) Christy and now the PLANTER: Frank "Sully" Sullivan. We are posting new stories to our "100 Years at American Insurance" page online throughout 2022.
HISTORIC CALENDARS – at a glance you can see historic pictures and brief history highlights as you turn the calendar pages each month. If you didn't get one, or need more, just let us know.
VIDEO (online) - In just 30 seconds, see pictures and get the basic facts about the people, places and events for each generation.
AUDIO (online) - In 60 seconds hear a more detailed story about the life and times of each generation.
NEWSLETTERS – Each mailed newsletter (found online) has longer articles with more pictures and is also posted on-line.
EXPANDED STORIES (online) – The expanded stories have the most historic details, many more pictures and attachments of side stories that help paint a more complete picture.
THINGS I DIDN'T EXPECT: The amount of material collected over 100 years is overwhelming. Details are lost to history.