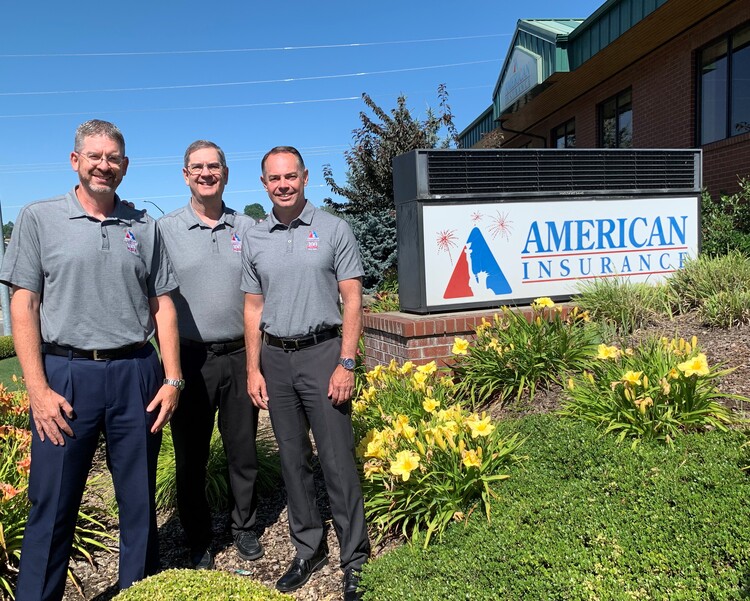 THE AMERICAN DREAM
Yours and Ours!
For our 100th Anniversary, American Insurance launched the new slogan, "We Protect Your American Dream".
Our slogan says "your" because every American Dream is as special, personal, and individualized as you are. For most of us, our dream is the freedom, independence and security that comes from owning our own automobile, home, farm, or business.
LIVING "OUR" AMERICAN DREAM
During our 100-year history and four Sullivan generations, we've been living our own American Dream. The fact is, while we have been protecting "your" American Dream we have been living "ours"! American Insurance is a local business, owned and actively managed by the Sullivan family that is now being passed on to a fourth Sullivan generation.
4TH GENERATION
Pictured above are Shawn (right) and Philip (left), who represent the fourth Sullivan generation at American Insurance. After 45 years, John Sullivan (center) is stepping back from leadership and customer work.
John said, "We have completed a transition plan that began in 2019 when Shawn was named as president and Philip as vice president of the agency. I have full confidence in my sons and their abilities to adapt and grow American Insurance in the future. Both Shawn and Philip are experienced agents with unique and complementary talents that, as a team, will allow the company to grow and thrive."
THE GROWERS
Learn more about Shawn and Philip and their contributions to the growth and success of American Insurance. We have featured Shawn and his 28 years of experience on page 2 and Philip with his 18 years in this special issue.

YOU ARE INVITED

Join us for a 100th Anniversary "American BBQ & Open House" on Friday, Aug. 19 at our Lewiston Office or on Thursday, Aug. 25 at our Moscow Office.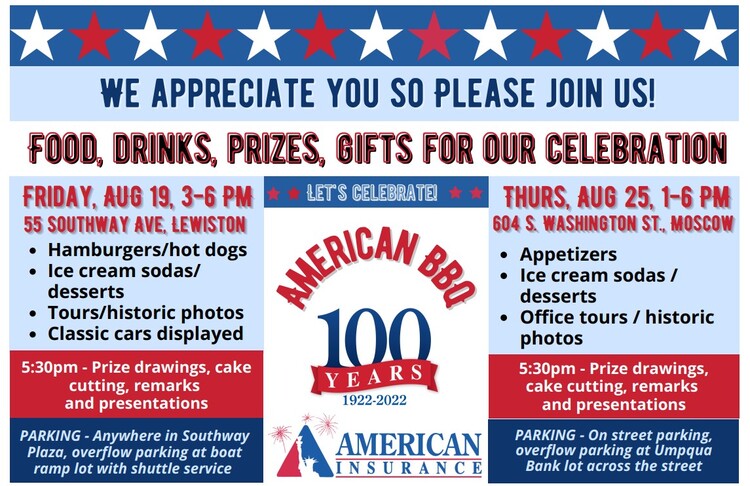 The Sullivans – John, Shawn, Philip and Staff