American Insurance, through the generations, has always had a focus on community service. John Sullivan kept that tradition alive in the 3rd generation. Like his father, Sully, and his Great Uncle Harry & Aunt Blanche (Sullivan) Christy, he has invested in our local communities with his time, resources, leadership and financial support. Over the years he has been involved in many community projects and events. His longest running commitment is the Community Spirit Fireworks Show, which has lasted 37 years as of 2022.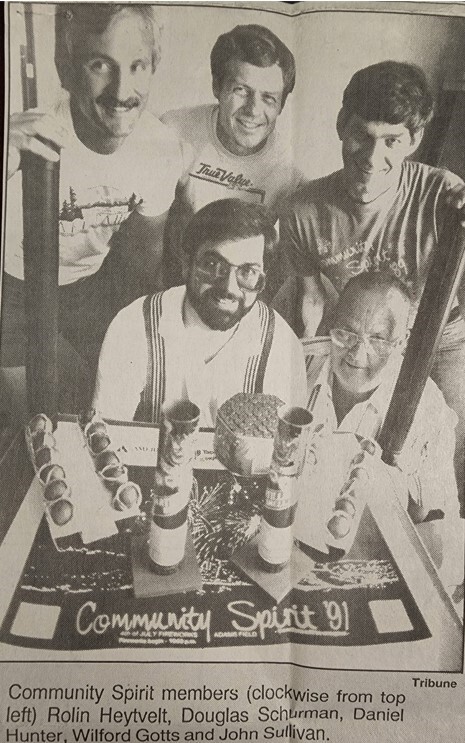 Community Spirit: It's a blast– John Sullivan was interviewed in 1991 by Lorraine Nelson of the Lewiston Tribune for an article that tells the story of how and why the Community Spirit nonprofit organization was launched (click headline for full story).
In the story John tells how he grew up with the family tradition of watching the valley fireworks display on Independence Day. That tradition continued with his own family of 6 kids each 4th of July. But, in 1985 there was no fireworks show. It had become a hardship on the Clarkston Jaycees and so it was stopped.
John said, "I didn't want that tradition to end for my kids and all my neighbors and friends in the valley." He shared his concern with Rob Prasil, then-owner of Ida-Vend Broadcasting and offered to provide financial support. Rob (also a retired lieutenant colonel in the Army Special Forces) took charge. Together his then-sales director, George McPherson, and the support of the Clarkston Firefighters, created the non-profit Community Spirit in the fall of 1985. American Insurance was an original sponsor and has continued as a major sponsor ever since.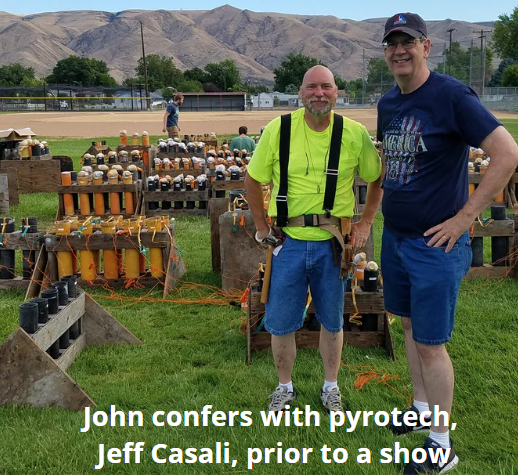 The Man Behind the Boom, a Lewiston Tribune "Casual Friday" article from 2014 by Doug Bauer, tells the story of John's long-term involvement in Community Spirit, as a board member and hands-on volunteer to put on the valley's Independence Day Fireworks show each year (click headline for full story).
Over the years, John has done whatever he could to fully fund the show, including like selling safe and sane fireworks and hotdogs/hamburgers at pre-show events. He has also put up flags, signage and rope for safety fallout zones around Adams Field each year to help the effort.
John currently serves as President of Community Spirit and continues to keep the event going with his event partners, Lee and Angie McVey with McVey Broadcasting, the new owners of the radio stations Canyon Country 106.9, KRLC 1350AM and 93.1FM, plus The River Y-105.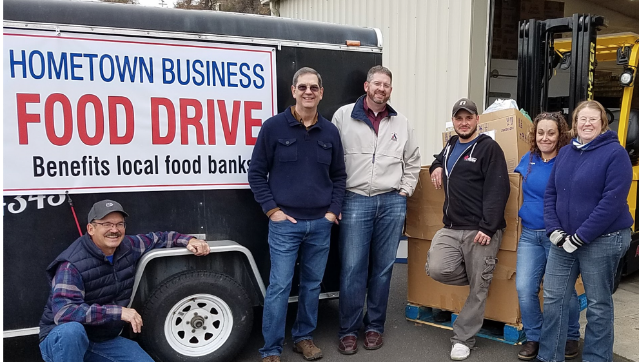 Hometown Business Food Drive– John started this food drive in 2016 with 7 local hometown businesses and then collected 708 lbs. of food. This American Insurance annual event grew in 2021 to more than 70 business partners and 4 grocery stores to collect 12,780 lbs. to support 3 local food banks in Lewiston, Clarkston and Moscow. The 7th Annual Food Drive is set for Nov 14-18, 2022.
VISIT OUR "COMMUNITY" PAGE – Keep current on area community events. Just visit www.Am-Ins.com/community for our Community Calendar with events and details.