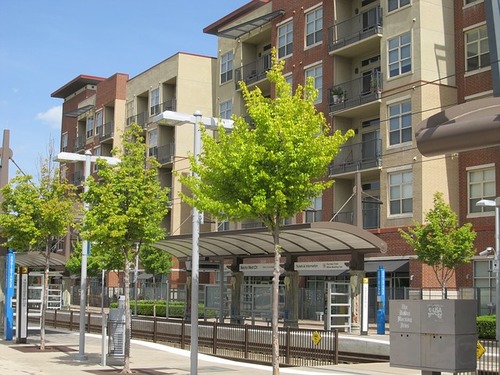 Renters or Tenants Insurance is a fundamental insurance coverage for anyone who rents an apartment as their primary residence. In the US there are more than 43 million renter-occupied units yet only 41% buy Renters Insurance according to an Insurance Information Institute poll. The reason for this gap is likely that a high percentage of renters are young people living on their own for the first time and they lack the financial resources and experience to understand how Renters Insurance truly benefits them. Both reasons are due to lack of information because the truth is that a typical Renters Insurance policy only costs from $10 to $25 per month and the coverage provided is essential to a renter's financial protection.
WHAT DOES RENTERS INSURANCE COVER?
When we talk about Renters Insurance we are referring to a discounted, personal insurance package policy (most commonly an HO-4 Policy Form) available from all major insurance companies. The package includes four separate coverages:
Coverage C – Personal Property (Contents): This is all the stuff you own personally (other than things like vehicles and real property) like your clothes, furniture, dishes, appliances, tools, computers, TVs, electronics, bicycles, etc. You must estimate and pick a limit of insurance for the "Replacement Cost" value of all your Personal Property. Your personal property, up to the limit selected, is then insured at the residence premises and anywhere in the world for typically 16 "broad named perils" ranging from fire, theft and vandalism to damage from accidental discharge of water from a plumbing device and volcanic eruption - if it's on the list, it's a covered loss subject to any specific exclusions, limitations and the payment of a deductible (usually $500) per loss. You normally receive a loss settlement of the cost to repair or replacement the item (new for old – like kind and quality without depreciation). Common losses include theft, fire, vandalism and water damage.
Coverage D – Loss of Use: After an insured property loss, if you can't live in your apartment while it is being repaired, you will receive an "Additional Living Expense" for any necessary increase in living expenses. Your limit of insurance is normally 20% of your Coverage C – Personal Property limit (i.e., $25,000 Personal Property provides 20% or $5,000 limit for Loss of Use). No deductible applies to this coverage. The most common losses are fire and water damage requiring extensive repairs.

Coverage E - Personal Liability: The Personal Liability protection will defend and pay a claim if you or a family member living with you is liable for an accident (excluding motorized vehicles, etc) that causes injury or property damage to others anywhere, not just at the rented premises. You must select a Liability coverage limit that can range from $50,000 to $500,000. Typical liability claims involve dog bites, trip/slip/fall accidents, and accidents that damage property of others.

Coverage F - Medical Payments: regardless of fault or liability, the medical expenses can be paid for a guest to your premises that is accidentally injured (most commonly a trip/fall), up to the limit purchased on the policy. The Renters Insurance policy will typically have an automatic Medical Payment limit from $500 to $2,000. Higher limits may be available at your request.
What's missing? A Renters Insurance policy is structured like a Homeowners Policy but minus Coverage A – Dwellings and Coverage B – Other Structures. They are not included in a Renters insurance policy because as a renter you don't own and aren't responsible to insure the apartment building or outbuildings. That is the responsibility of the Landlord.
Take the QUIZ! OK, now test your knowledge about Renters Insurance. Just click and take this Renters Insurance Quiz.
Renters Insurance policies vary somewhat from company to company and state to state. The coverage explanations and claim examples here are necessarily brief. All policies contain additional coverages, conditions, specific exclusions and limitations. Read your policy for complete information. For personalized coverage and a quotation for your individual insurance needs, you are invited to Contact Us at AMERICAN INSURANCE and speak to one of our helpful agents.