Risk Management: Safety
Auto
3 Costly Mistakes With Keyless Ignition Vehicles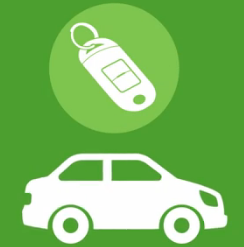 Many newer vehicles now come with a keyless ignition system that use a "key fob" not a key to start and stop the engine. Three dangerous but common mistakes have emerged as we learn to use this new technology according to the National Highway Traffic Safety Administration (NHTSA).

Click and watch this very short video that explains how to avoid these costly mistakes called

FAQs for Keyless Ignition Systems.
NHTSA's concerns are drivers who may:
Not put their vehicles in "park" and walk away from the vehicle, leaving it in Drive and prone to roll away; or
Put their vehicle in park, but inadvertently leave the system active increasing the risk of carbon monoxide poisoning in a closed environment; or
Not know how to shut down the system of their vehicle in the event of any on-road emergency.
Source: National Highway Traffic Safety Administration (NHTSA)
Search
---
The content of FAQ articles are general in nature and are not intended as a substitute for professional legal, financial, or insurance counsel for individuals. Insurance coverage forms vary by issuing company and by state. For specific advice contact us.